>
>
>
>
>

Machiniste CNC - Tour (TOUR)
This recruiter is online.
This is your chance to shine!
Apply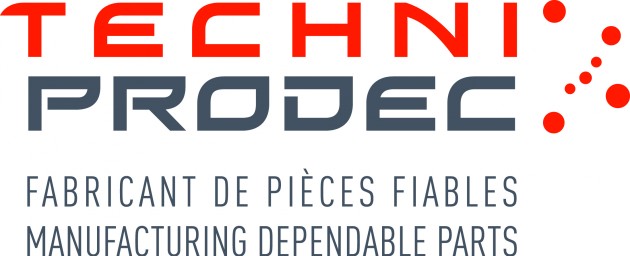 Machiniste CNC - Tour (TOUR)
Starting date

:

As soon as possible
Number of positions available : 1
Salary

:

To be discussed
Work schedule

:

40.00 h

-

Full time

Job status

:

Permanent

Work shift

:

Evening
Nous sommes à la recherche d'un(e) : Machiniste CNC - Tour


Ce que nous avons à vous offrir, entre autres…
Poste permanent – 40 heures semaine;
Un horaire stable 4 jours/semaine du lundi au jeudi soir de 16h15 à 2h45;
Usine climatisée;
Des avantages sociaux (assurance collective et REER);
Programme de partage des bénéfices;
Participer à des projets stimulants;
Et plus encore…
Principales fonctions :
Vous aurez à opérer et régler des machines tour C.N.C., afin d'usiner des pièces hautement complexes et de grande précision. De plus, vous surveillerez le déroulement de l'usinage et vérifier la conformité aux données et spécifications.

Vos responsabilités seront :
Opérer les machines à commande numériques CNC, tour conventionnel;
Lire et interpréter les dessins d'usinage, les plans de fabrication et les devis de toute complexité;
Régler les paramètres d'usinage d'un tour CNC et d'un tour conventionnel;
Installer les outils de coupe et montrer les pièces sur la machine;
Effectuer la mise en opération et l'ajustement des outils;
Effectuer la programmation des pièces;
Vérifier les pièces usinées et assurer une conformité constante aux données et spécifications;
Analyser et résoudre les problèmes mathématiques liés à l'usinage sur les machines-outils à commande numérique;
Effectuer toutes autres tâches pour le bon déroulement des opérations.
En tant que candidat idéal :
DEP en techniques d'usinage et ASP en usinage sur MOCN;
Expérience pertinente comme opérateur dans le secteur de l'usinage de précision et la fabrication de composantes complexes;
Expérience au sein de l'industrie aéronautique;
Très bonne connaissance du français;
Lire et interpréter les dessins et les fiches techniques;
Être soucieux des détails et très minutieux;
Capacité d'analyse et résolution de problèmes techniques;
Travailler de façon autonome et en équipe en mode cellule (Lean manufacturing).
Level of education
Professional
Work experience (years)
undetermined
Written languages
Fr : Advanced
En : Intermediate
Spoken languages
Fr : Advanced
En : Intermediate
Air conditioning
air-conditioned factory
Air conditioning
air-conditioned factory
Commitment to work-life balance
Commitment to work-life balance
Deferred profit sharing plan DPSP
Deferred profit sharing plan DPSP
Registered retirement savings plan
Registered retirement savings plan
Social activities organized by the company
Social activities organized by the company
Other Techniprodec's offers that may interest you