>
>
>
>
>
Spécialiste Service a la clientèle et support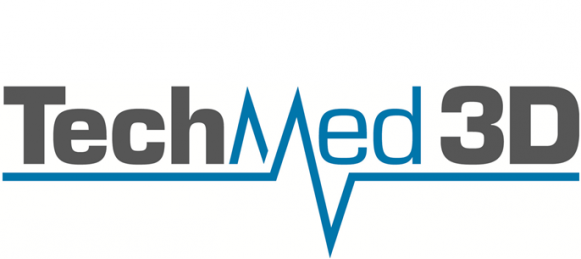 Spécialiste Service a la clientèle et support
Internal reference No. RH-12

Starting date : As soon as possible
Number of positions available : 1
Salary : To be discussed
Work schedule :

Full time

Job status :

Permanent

Work shift :

Day
TechMed 3D est une jeune entreprise dynamique située à Lévis (St-Nicolas). L'entreprise offre des systèmes de scans 3D pour le corps humain, dans le domaine de l'orthèses/prothèses et de l'équipement sur mesure. TechMed 3D est devenue une référence dans le domaine et ses solutions de scan à la fine pointe de la technologie sont vendues à travers le monde.
Nous sommes a la recherche d'un talent pouvant nous contribuer a l'entreprise et nos clients pour le poste de:
Le poste de préposé au support et au service à la clientèle
Sous la supervision du directeur des opérations/support, les tâches attribuées à la fonction de préposé au support et service à la clientèle sont, de manière globale, d'aider les clients lors de requêtes de soutien technique, et de soutenir la force de vente de l'entreprise. La responsabilité première consiste à fournir une assistance technique à la clientèle, et dans un deuxième temps, une fois l'environnement technologique bien maitrisé, le préposé au service à la clientèle sera en mesure de soutenir la force de vente et d'interagir avec les clients
· Excéder les attentes de notre clientèle au niveau du support et de l'expérience d'utilisation.
· Assurer le bon fonctionnement de plusieurs opérations internes, dont les équipements et le réseau informatique
· Démarrage à distance des nouvelles installations chez les clients. Configurations TI.
· Dépannage à distance des clients pour les logiciels, les scanners et les fraiseuses.
· Gérer les licences clients.
· Gérer les essais gratuits de logiciels.
· Faire les livraisons.
· Gérer les retours de matériels et les garanties.
· Maintenir l'inventaire.
· Coordination de la maintenance, des réparations et de l'organisation des espaces de travail et de rangement pour assurer l'efficacité du travail, le confort et la sécurité pour tous les collègues.
· Gérer les prêts, les locations et le matériel de démo et de show.
· Faire certains achats et entretenir de bonnes relations avec les fournisseurs.
· Documenter les appels de service.
· Créer des procédures de dépannage.


· Préparer les interfaces utilisateur sur mesure (skins) des clients.
Level of education
Professional
Work experience (years)
3-5 years
Written languages
Fr : Advanced
En : Intermediate
Spoken languages
Fr : Advanced
En : Intermediate
Equal Opportunity Employer
This employer is an equal opportunity employer committed to diversity and inclusion. We are pleased to consider all qualified applicants for employment without regard to race, color, religion, sex, sexual orientation, gender identity, national origin, age, disability, protected veterans status, Aboriginal/Native American status or any other legally-protected factors. Disability-related accommodations are available on request for candidates taking part in all aspects of the selection process.
Other TechMed 3D's offers that may interest you