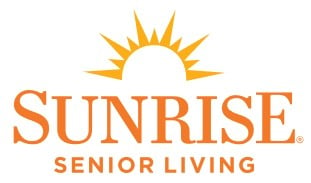 Description
''Sunrise is the best place that I've ever worked, simply because of the people. We provide quality care in an environment that feels like home. Our focus is doing what's right for the resident. For me, that's a big breath of fresh air.''

- Sunrise Leader
At Sunrise, our Business Office Coordinator is responsible for assisting the community with business administration, human resources and system related business processes.
Sunrise Senior Living has championed quality of life in senior care for more than 30 years. We believe team members are our greatest resource and are looking for people who share our commitment to provide quality care for seniors and their families. It's no surprise that many of the world's leading experts in Senior Living entrust their career to Sunrise.
At Sunrise, you will…

Make a Difference Every Day
We are passionate about our mission - to champion quality of life for all seniors. We deliver high-quality care with a personal touch and encourage our residents to enjoy life to the fullest.
Be Part of a Uniquely Supportive Community
The care-focused environment we create for residents extends to our team members. We offer programs, rewards, and benefits to help you live your best.
Ignite Your Potential
We believe potential has no limits. We offer best-in-class leadership development programs designed to grow our leaders. We are committed to helping our team members achieve their career goals.
Apply today to learn why Sunrise Senior Living is a certified Great Place to Work
®
Responsibilities:
- Establishing ongoing procedures to collect and review information needed to assist in billing and accounting support services to meet business performance results, deadlines and reporting
- Following the monthly accounting calendar to ensure all financial data expectations and deadlines are met
- Processing bi-weekly payroll, responding to payroll developments, trends, regulations and business controls
- Maintaining team member personnel information, including payroll processing, updating personnel files/binders and training records
- Championing the team member on-boarding and welcome orientation process
- Maintaining training records and ongoing data entry into training system
- Partnering with the Executive Director and other team leaders to form teams, encouraging strong team member engagement, morale and spirit
- Clearly and professionally communicating and conveying information and ideas in a manner that engages the audience
- Following Sunrise programs and policies for overall quality care in support of our Foundational Beliefs
- Completing training and independent study programs designed for the BOC position according to curriculum guidelines
- Completing state-required training per regulations
Qualifications:
- Must possess a dedication to seniors and a positive can-do attitude along with demonstrated skills in:
- Business computer applications, including Microsoft Office (Outlook, Word, Excel) as well as the ability to learn new computer applications
- Organization, time management, problem solving/resolution, and decision making
- Written and verbal communications and a willingness to facilitate small group presentations
- Interpersonal skills
- Financial/business principles

Candidates with the following experience are preferred:
- PeopleSoft, ADP, Point Click Care, Kronos 
- Associate's or Bachelor's degree
Read more
---
Work environment



---
Requirements
Level of education
undetermined
Work experience (years)
undetermined
Written languages
undetermined
Spoken languages
undetermined
Internal reference No.
Other Sunrise Senior Living's offers that may interest you