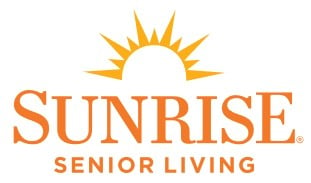 Description
''It makes me feel good knowing that we make the residents' lives better. We laugh with them, cry with them, sing and dance with them - we brighten their day. Working here is an unbelievable privilege and it will be something I carry with me for the rest of my life!''

- Sunrise Team Member
At Sunrise, our Associate Director of Sales is responsible for supporting and assisting the Sales & Marketing team in achieving the Community's sales and revenue goals.
Sunrise Senior Living has championed quality of life in senior care for more than 30 years. We believe team members are our greatest resource and are looking for people who share our commitment to provide quality care for seniors and their families. It's no surprise that many of the world's leading experts in Senior Living entrust their career to Sunrise.
At Sunrise, you will…

Make a Difference Every Day
We are passionate about our mission - to champion quality of life for all seniors. We deliver high-quality care with a personal touch and encourage our residents to enjoy life to the fullest.
Be Part of a Uniquely Supportive Community
The care-focused environment we create for residents extends to our team members. We offer programs, rewards, and benefits to help you live your best.
Ignite Your Potential
We believe potential has no limits. We offer best-in-class leadership development programs designed to grow our leaders. We are committed to helping our team members achieve their career goals.
Apply today to learn why Sunrise Senior Living is a certified Great Place to Work
®
Responsibilities:
- Assisting the Director of Sales in managing the community's sales & marketing database
- Maintaining appropriate sales collateral
- Coordinating and obtaining all required move-in paperwork and preparing the resident's Administrative file
- Conducting resident's orientation and ensuring each resident's move-in to their new home at Sunrise is smooth and successful following our Sunrise shared values
- May include conducting presentations with customers
Qualifications:
- One (1) year experience in a sales administrative support role (preferred)
- Previous customer service experience including demonstration of customer service skill set
- Ability to handle multiple priorities
- Possess excellent communication skills, including phone, written and verbal skills for effective communication and the ability to facilitate small group presentations
- Competent in organizational and time management skills
- Demonstrates good judgment, problem solving and decision making skills
- Demonstration of proficiency in computer skills, Microsoft Office (Windows, Outlook, Excel)
- The ability to work a flexible schedule that may include evenings and weekends
Read more
---
Work environment



---
Requirements
Level of education
undetermined
Work experience (years)
undetermined
Written languages
undetermined
Spoken languages
undetermined
Internal reference No.
Other Sunrise Senior Living's offers that may interest you