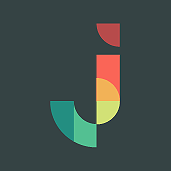 Développeur d'applications Full Stack
Stratéjia
325, 5e rue, Quebec City,QC
Salary

35.71 to 52.20 $ per hour according to experience

35.00 h - Full time

Permanent , Telecommuting job

Day shift work

Published on

January 22nd, 2023

1 position to fill as soon as possible
Benefits
Air conditioning
Coffee
Commitment to work-life balance
Competitive salary
Disability insurance
Employee assistance program
Employee referral bonus
Flexible hours
Free parking
Insurance
Life insurance
Long-term disability insurance
Medical and paramedical expenses coverage
Mentoring
On-going training
Stratéjia offre à ses employés de suivre des formations et paie également les certifications. 
Paid leave
Paid sick leave
Public transportation nearby
Reimbursement for public transportation
Short-term disability insurance
Social activities organized by the company
Supplies
Telemedecine
Telework
Travel insurance
Vacation
---
Description
Tu souhaites rejoindre une équipe de gens passionnées qui façonnent chaque jour la nature de l'entreprise et la façon dont elle évolue? Tu veux de la flexibilité, du plaisir au travail et évoluer dans une entreprise un peu flyée? Je te suggère de demeurer attentif aux prochaines lignes.

Nous recherchons actuellement un Développeur Applicatif Full Stack (au moins 2 années d'expériences significatives) pour venir renforcer notre studio de dev et travailler sur des projets innovants ! Notre travail est consacré à imaginer, designer, concevoir et développer de nouveaux produits numériques et solutions analytiques.


Vos missions
Participer à la réalisation de projets de développement logiciels
Effectuer les analyses détaillées en collaboration avec l'équipe
Programmer les tests (tests unitaires, tests fonctionnels, tests intégrés)
Développer les microservices (REST API, Serveless)
Réaliser la programmation arrière et avant plan ( Back end / Front end)
Créer les outils et documents techniques
Participer aux planifications, grooming et démo de sprint
Automatiser les routines de déploiements et de tests
Rémunération et avantages

Salaire compétitif
Programme de vacances réconfortant
5 congés santé par année
11 congés fériés par année
Assurances collectives (avec plan dentaire et télémédecine)
Allocation de 300$/an pour activités sportives ou culturelles
Accès à des bureaux modernes au coeur de Limoilou. À seulement quelques pas des meilleurs restaurants.
Primes complémentaires lors de l'obtention de certifications
Participation à Endorphine, notre solution de billetterie évoluée (SaaS)
Read more
---
Work environment




---
Requested skills
- DEC ou BAC en informatique, Génie logiciel ou informatique de gestion.
- Expérience 2 à 10 ans d'expérience en informatique.
- Maitrise de la méthodologie Agile qui favorise la collaboration à l'intérieur d'équipes multidisciplinaires.
- Esprit d'équipe et de collaboration.
- Autonomie (supervision modérée)
- Excellente capacité d'analyse.
- Souci de la qualité.


Atouts Supplémentaire
- Connaissance des technologies suivantes : .Net, Java, C#, Node.js
- Connaissance des Framework : React, Vues.js, Angular
- Connaissance de Javascript (Jquery, HTML, CSS)
- Connaissance du MVC (Modèle-Vue-Contrôleur)
- Connaissance du développement mobile : IOS, Android, REACT Native, Fluter, Xamarin, PWA
- Connaissance de la culture DEVOPS
---
Equal Opportunity Employer
This employer is an equal opportunity employer committed to diversity and inclusion. We are pleased to consider all qualified applicants for employment without regard to race, color, religion, sex, sexual orientation, gender identity, national origin, age, disability, protected veterans status, Aboriginal/Native American status or any other legally-protected factors. Disability-related accommodations are available on request for candidates taking part in all aspects of the selection process.
---
Requirements
Level of education
College
Work experience (years)
0-2 years
Written languages
Fr : Advanced
Spoken languages
Fr : Advanced
Other Stratéjia's offers that may interest you