>
>
>
>

Enterprise Mobility Consultant
This recruiter is online.
This is your chance to shine!
Apply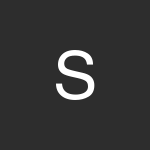 Enterprise Mobility Consultant
Internal reference No. R02524

Starting date : As soon as possible
Salary : To be discussed
Work schedule :

Full time

Job status :

-

Work shift :

-
SOTI is committed to providing its employees with endless possibilities; learning new things, working with the latest technologies and making a difference in the world.
SOTI's growth and success is a result of commitment to innovation through entrepreneurial culture and leadership. Employees are driven to make an impact, offer a unique value and most importantly, be part of a winning team. Reporting to the Manager of Professional Services, Enterprise Mobility Consultant will be responsible for implementing, supporting & managing SOTI's MobiControl Mobile Device Management Software Solution.
Responsibilities
Provide subject matter expertise on the implementation, configuration & support of SOTI MobiControl Mobile Device Management Software Solutions to meet project deliverables, which would include activities such as software installation, application configuration, testing and pro-actively troubleshoot and resolve issues that arise during implementation if any.
Hold requirement gathering sessions with clients and provide feedback to the back end software development team to assist in any product fixes, enhancements etc.
Setup and/or carry out large scale software migrations and upgrades.
Assist Support and Pre-Sales teams with technical issues as needed and assist in software quality assurance activities if required including testing and documentation of product issues.
Investigate issues reported by customers and communicate with internal product development teams to resolve product issues.
Undertake Discovery Calls with customers to identify opportunities to effectively leverage SOTI Software across their different business units.
Develop documentation to support the standard implementation and support processes.
Document all Work Orders and Enterprise Support Cases accurately in a timely manner.
Strong training skills, with ability to train end users on SOTI software in large number of people, on site or via phone.
Log all testing, troubleshooting and research done of all known issues, workarounds, and general information to add to the support knowledge base.
Willingness to travel (approx. 50%) to local and international locations as required.
Qualifications
Minimum 4+ years in advanced technical positions (implementation specialist, technical support, solutions architect), direct customer advocacy and engagement experience in post-sales or professional services functions and working in a complex IT environment.
Strong interest in mobility, solid understanding of leading and emerging mobile technologies along with working knowledge of Android, Apple & Windows Operating Systems.
Excellent problem solving, problem resolution & analytical skills.
A quick learner with the ability to comprehend and explain complex technical concepts to a variety of audiences.
Solid communication skills along with the ability to build and manage relationships with large enterprises.
Ability to multitask and balance competing requirements.
Ability to train a variety of audiences on the use of SOTI software (in person or remotely).
Excellent verbal and written communication skills.
Proactive and ability to work with minimal direct supervision.
Take and lead initiatives to successfully complete assigned projects.
Experience in MS SQL (scripting & administration).
Robust understanding of Networking concepts and principles (incl. certificates, SSL/TLS, firewalls & routing).
Windows Server administration (LDAP/AD, services & troubleshooting).
Company Description
SOTI is the world's most trusted provider of enterprise mobility management (EMM) solutions, with over 17,000 enterprise customers and millions of devices managed worldwide. SOTI's portfolio of solutions and services provides the tools organizations need to truly mobilize their operations and optimize their mobility investments. Our award-winning solution, SOTI MobiControl, allows enterprises to enable, optimize and secure their mobile workforce across all platforms to support corporate-liable and Bring Your Own Device (BYOD) policies. We extend secure enterprise mobility management beyond basic mobile device management (MDM) to provide a total, flexible solution for comprehensive management and security of all mobile devices deployed in an organization.
We are passionate about producing innovative solutions that deliver results and solve real customer needs.
If you want to bring your ideas to life, apply at SOTI today.
Level of education
undetermined
Work experience (years)
undetermined
Written languages
undetermined
Spoken languages
undetermined
Other SOTI Inc. North America's offers that may interest you