>
>
>
>

Coordonnateur ventes web - équipements usagés
This recruiter is online.
This is your chance to shine!
Apply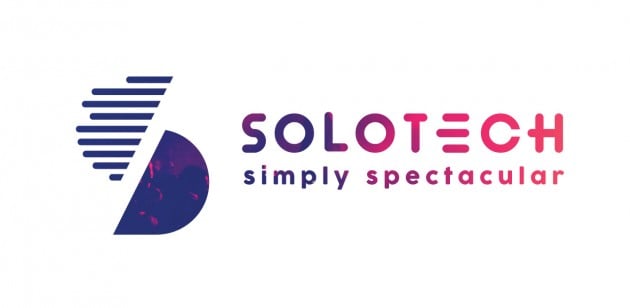 Coordonnateur ventes web - équipements usagés
Starting date

:

As soon as possible
Number of positions available : 1
Salary

:

To be discussed
Work schedule

:

40.00 h

-

Full time

Job status

:

Permanent

Work shift

:

Day
Fondée il y a plus de 40 ans, Solotech est un leader mondial en audiovisuel et en technologies du divertissement comptant 13 emplacements stratégiques au Canada, aux États-Unis et en Europe. Grâce à un inventaire provenant de plus de 300 manufacturiers et partenaires de renom, Solotech offre sous un même toit des services et solutions en audio, vidéo, éclairage, gréage, habillage de scène et systèmes de contrôle et de collaboration. L'entreprise est reconnue globalement pour son expertise en solutions événementielles et en intégration de systèmes dans divers marchés dont la musique, les sports, les commerces, la culture et l'éducation. Solotech compte plus de 1 200 employés répartis à travers ses bureaux de Montréal, Québec, Saguenay, Ottawa, Toronto, Las Vegas, Nashville, DeKalb, Los Angeles, Heywood, Londres et Redditch.

Pour en savoir davantage : www.solotech.com


Sous la direction du spécialiste ventes équipement usagée, le titulaire aura comme principale responsabilité de coordonner la publication d'informations sur différentes plateformes web identifiées visant à promouvoir la vente d'équipements usagés de Solotech. De plus, ce dernier devra coordonner l'aspect administratif et logistique des transactions de ventes qui en résultent.
Responsabilités Principales:
Travailler en étroite collaboration avec divers partenaires et départements internes pour la gestion du contenu tels que les descriptions de produits, les images, les spécifications et les fichiers connexes;
Rassembler, éditer et télécharger tout le contenu dans les différentes plateformes web (produits, descriptions, démarques de prix et promotions, supports graphiques) identifiées dans le cadre de notre stratégie de ventes d'équipement usagées;
Faire les suivis réguliers des changements d'information sur les différentes plateformes;
Faire des analyses de qualité (QA) hebdomadaires des différentes plateformes;
Analyser fréquemment les prix sur les différentes plateformes et faire des recommandations s'il y a lieu;
Gérer les demandes et/ou questions des revendeurs concernant nos produits affichés;
Répondre aux demandes provenant de la boîte courriel;
Concevoir des propositions destinées aux clients en se basant sur l'évaluation des besoins;
Entretenir des relations d'affaires positives et efficaces avec les revendeurs;
S'assurer du respect des règles d'affaires en lien avec notre plateforme ecom;
Initier et coordonner le processus transactionnel de la préparation et d'envoi des équipements et s'il y a lieu la gestion des retours;
Entrer les données relatives aux transactions (D365 et R2);
Participer à l'organisation de certains événements promotionnels en lien avec la stratégie de vente d'équipement usagé.
Level of education
College
Work experience (years)
3-5 years
Written languages
Fr : Advanced
En : Advanced
Spoken languages
Fr : Advanced
En : Advanced
Diplôme d'études collégiales;
Connaissances dans le domaine de l'audiovisuel;
Minimum de trois (3) ans d'expérience dans un rôle similaire;
Connaissance et expérience de vente sur différente plateforme web;
Maîtrise du français et anglais, écrit et oral;
Connaissances approfondies des logiciels de MS Office;
Connaissances des logiciels R2 et Microsoft Dynamics (un atout);
Excellentes compétences organisationnelles et souci du détail;
Être autonome;
Posséder une forte capacité d'adaptation.
Nous remercions tous les candidats pour leur intérêt envers Solotech. Cependant, seuls les candidats sélectionnés seront contactés.
Coffee
Café disponible à petit prix. 
Coffee
Café disponible à petit prix. 
Public transportation nearby
Public transportation nearby
Other Solotech Montréal's offers that may interest you