>
>
>
>

Coordonnateur, support aux ventes
This recruiter is online.
This is your chance to shine!
Apply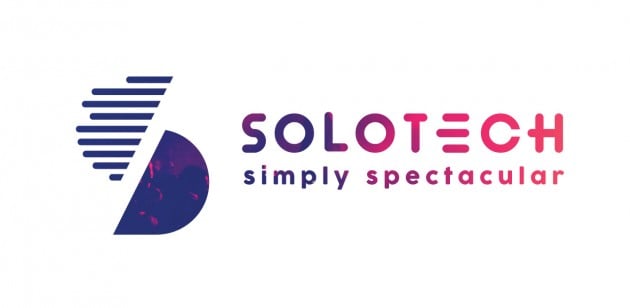 Coordonnateur, support aux ventes
Starting date : As soon as possible
Number of positions available : 1
Salary : To be discussed
Work schedule :

40.00 h

-

Full time

Job status :

Permanent

Work shift :

Day
**Veuillez noter que le candidat doit être en mesure de communiquer efficacement en espagnol**

Fondée il y a plus de 40 ans, Solotech est un leader mondial en audiovisuel et en technologies du divertissement comptant 13 emplacements stratégiques au Canada, aux États-Unis et en Europe. Grâce à un inventaire provenant de plus de 300 manufacturiers et partenaires de renom, Solotech offre sous un même toit des services et solutions en audio, vidéo, éclairage, gréage, habillage de scène et systèmes de contrôle et de collaboration. L'entreprise est reconnue globalement pour son expertise en solutions événementielles et en intégration de systèmes dans divers marchés dont la musique, les sports, les commerces, la culture et l'éducation. Solotech compte plus de 1 200 employés répartis à travers ses bureaux de Montréal, Québec, Saguenay, Ottawa, Toronto, Las Vegas, Nashville, DeKalb, Los Angeles, Heywood, Londres et Redditch.
Pour en savoir davantage : www.solotech.com
Le titulaire du poste sera au cœur d'une équipe de projets multidisciplinaire offrant un soutien administratif et logistique à l'exécution des ventes et des projets. Élément clef dans la réalisation des projets, sa rigueur et son dynamisme contribueront au succès de l'équipe.
Principales Responsabilités:


Effectuer le suivi des procédures et de l'ensemble des besoins administratifs reliés aux projets d'intégrations et aux ventes régulières;
Aider à la création de soumission (recherche de produits, recherche de prix, création de codes produits, entrée de données, etc.);
Organiser et animer des réunions de démarrage;
Valider et effectuer le transfert des soumissions en commandes;
Créer les projets dans les divers logiciels informatiques: MS Dynamics, Solusoft, Visual Planning, QuickBase;
S'assurer de la classification de tous les documents pertinents au projet ou à la vente (soumissions fournisseurs, bons de commandes clients, etc.);
Maintenir et mettre à jour, au besoin, les bases de données de suivis de projets;
Faire le suivi des commandes avec les divers départements internes et fournisseurs (gestion des livraisons, délais estimés, etc.);
Être en constante communication avec les chargés de projets et représentants pour le suivi des commandes;
Créer des bons de livraison, lorsque nécessaire;
Ajouter aux commandes le matériel et les accessoires requis afin de s'assurer que l'équipe ait tout le matériel nécessaire à l'exécution adéquate du projet;
Produire des analyses et des rapports opérationnels divers selon les besoins de l'équipe;
Produire divers documents nécessaires aux transports internationaux (demande d'emballage, facture pro forma, etc.);
Effectuer le suivi de l'avancement des projets;
Effectuer la codification des factures de sous-traitants et voir à obtenir l'approbation de ces dernières;
Effectuer la facturation de la main-d'œuvre des projets, ainsi que les demandes de paiements aux dates exigées;
Effectuer les suivis administratifs nécessaires à la clôture des projets avec les différents départements concernés (Ex : comptes recevables et payables, etc.);
Collaborer avec les différents intervenants afin d'assurer un service à la clientèle exemplaire;
Toutes autres tâches connexes requises selon les besoins.
Level of education
College
Work experience (years)
3-5 years
Written languages
Fr : Advanced
En : Advanced


Other:
Espagnol
Spoken languages
Fr : Advanced
En : Advanced


Other:
Espagnol
Diplôme d'études collégiales techniques en administration, certificat universitaire ou toute formation ou expérience pertinente;
Posséder un minimum de 3-5 ans d'expérience dans un poste similaire;
Connaissance de l'industrie de l'audiovisuel et de l'intégration (un atout);
Maîtrise des deux langues officielles à un niveau élevé tant à l'oral qu'à l'écrit;
Maîtrise de l'espagnol à un niveau élevé tant à l'oral qu'à l'écrit;
Maîtrise des logiciels courants de la suite Office (Word, PowerPoint, Outlook);
Excellente maîtrise d'Excel;
Connaissance de QuickBase et MS Dynamics (un atout);
Être disponible pour les horaires de travail variables et urgences;
Capacité à gérer plusieurs dossiers à la fois;
Démontrer de la rigueur et le souci du détail;
Agir avec diplomatie;
Solides compétences relationnelles et interpersonnelles;
Faire preuve d'initiative et de débrouillardise;
Capacité à travailler avec des échéanciers serrés;
Fortes aptitudes pour l'approche client;
Sens de l'organisation très développé et un sens aigu de l'urgence;
Capacité à travailler sous pression et de s'adapter au changement;
Bon esprit d'équipe et de collaboration;
Capacité de travailler de manière autonome, avec un minimum de supervision.
Nous remercions tous les candidats pour leur intérêt envers Solotech. Cependant, seuls les candidats sélectionnés seront contactés.
Air conditioning

Air conditioning

Cafeteria

Cafeteria

Coffee

Café disponible à petit prix. 

Coffee

Café disponible à petit prix. 

Competitive salary

Competitive salary

Dental insurance

Dental insurance

Disability insurance

Disability insurance

Free parking

Free parking

Insurance

Insurance

Life insurance

Life insurance

Public transportation nearby

Public transportation nearby

Travel insurance

Travel insurance

Vision care insurance

Vision care insurance
Other Solotech Montréal's offers that may interest you