>
>
>
>

Administrative Coordinator, Sales and Systems Integration Division
This recruiter is online.
This is your chance to shine!
Apply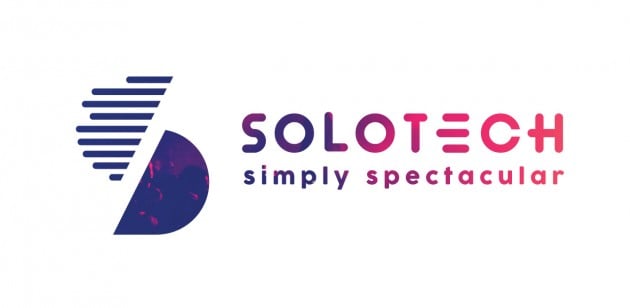 Administrative Coordinator, Sales and Systems Integration Division
Starting date : As soon as possible
Number of positions available : 1
Salary : To be discussed
Work schedule :

40.00 h

-

Full time

Job status :

Permanent

Work shift :

Day
Founded over 40 years ago, Solotech is a world leader in audiovisual and entertainment technology with 13 strategic locations in Canada, the United States and Europe. Thanks to an inventory from over 300 renowned manufacturers, Solotech is the one-stop-shop for audio, video, lighting, rigging, soft goods, control and collaboration solutions & services. The company is internationally recognized for its expertise in Live Productions and Systems Integration in various markets, namely music, sports, business, culture and education. Solotech employs 1,200 professionals in its offices located in Montreal, Quebec City, Saguenay, Ottawa, Toronto, Las Vegas, Nashville, DeKalb, Los Angeles, Heywood, London and Redditch.

Find out more at: www.solotech.com
The incumbent will be at the heart of a multidisciplinary project team that provides administrative and logistical support during sales and project execution. Acting as a key player in project realization, the incumbent's rigor and enthusiasm will contribute to the success of the team.
Key Responsibilities:


Execute a follow-up on all procedures and administrative needs related to integration projects and "Box" sales;
Assist with the proposal process (product search, price search, creation of product codes, data entry, etc.);
Organize and hold kick-off meetings;
Validate and execute the conversion of proposals into orders;
Create projects using various computer software (Solusoft, Visual Planning, Quickbase);
Ensure the classification of all documents relevant to the project or sale (supplier proposals, purchase orders, etc.);
Maintain and update project tracking databases as needed;
Ensure follow-up of orders with all internal departments and suppliers (delivery management, estimated delays, etc.);
Ensure constant communication with project managers and representatives for order tracking;
Create delivery slips when necessary;
Add all equipment and accessories required for a project to purchase orders to ensure that the team has all equipment necessary for successful execution of the project;
Produce various operational analyses and reports according to the needs of the team;
Produce various documents required for international transport (packaging requests, pro forma invoices, etc.)
Ensure follow-up on the progress of each project;
Codify invoices from subcontractors and obtain their approval;
Handle billing of project labor, as well as requests for payment by specific dates;
Carry out the necessary administrative follow-ups to definitively close a project within all departments implicated in the project (ex. Accounts receivable and payable, etc.);
Collaborate with various stakeholders to ensure that the best customer service is provided;
Any other related tasks as required.
Level of education
College
Work experience (years)
3-5 years
Written languages
Fr : Advanced
En : Advanced
Spoken languages
Fr : Advanced
En : Advanced
University certificate or college degree in administration, or any other related educational or work experience;
Minimum 3 to 5 years experience in a similar position;
Strong knowledge of the audiovisual and integration industry;
Proficiency in French and English, spoken and written;
Good knowledge of Microsoft Office software (Word, PowerPoint, Outlook);
Excellent knowledge of Excel;
Knowledge of QuickBase (an asset);
Available for variable work schedules and in the event of an emergency;
Ability to handle multiple files at once;
Demonstrate rigor and attention to detail;
Act diplomatically;
Strong interpersonal skills;
Demonstrate initiative and resourcefulness;
Ability to work within tight deadlines;
Strong customer service skills;
Strong organizational skills and a keen sense of urgency;
Ability to work under pressure and adapt to change;
Good team player with a collaborative spirit;
Ability to work independently with minimal supervision. 
*We thank all applicants for their interest in Solotech, however, only those selected for an interview will be contacted.


Coffee
Café disponible à petit prix. 
Coffee
Café disponible à petit prix. 
Public transportation nearby
Public transportation nearby
Other Solotech Montréal's offers that may interest you