>
>
>
>

Coordonnateur aquatique - Piscine Annie Pelletier
This recruiter is online.
This is your chance to shine!
Apply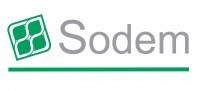 Coordonnateur aquatique - Piscine Annie Pelletier
Internal reference No. LB_622-624_MH_02-2...

Starting date : As soon as possible
Number of positions available : 1
Salary : To be discussed
Work schedule :

10.00 to 40.0 h

-

Full time , Part time

Job status :

Seasonal

Work shift :

Day , Evening , Weekend
Sodem, société de développement multidisciplinaire, œuvre depuis plus de 40 ans dans le domaine du loisir et du tourisme. Ayant son siège social à Longueuil, Sodem regroupe plus de 100 employés permanents et 1 000 employés occasionnels ou saisonniers. Sodem est, au Québec, un des plus importants gestionnaires privés d'arénas, de piscines et d'équipements récréotouristiques.
Nous sommes à la recherche de coordonnateurs aquatique afin de combler plusieurs postes à temps plein situé dans la grande région de Montréal (arrondissement de Mercier / Hochelaga-Maisonneuve).
Fonctions
Sous l'autorité du gestionnaire, le titulaire de ce poste sera responsable de l'ensemble du personnel de surveillance
Il devra également superviser et évaluer le personnel sous sa responsabilité
Le coordonnateur aquatique pourra être appelé à dispenser certaines périodes de surveillance
Il représentera l'employeur auprès des usagers et remplacera le gestionnaire du projet en l'absence de ce dernier.
Exigences
Posséder un minimum de 1 année d'expérience pertinente dans un poste de coordination aquatique (gestion de personnel et de programmations)
Posséder une connaissance étendue de la règlementation en vigueur en matière de gestion aquatique (Q-2, r.39 - S-3, r.3)
Posséder une connaissance de base des équipements liés aux installations aquatiques récréatives
Détenir les certifications suivantes à jour : moniteur en sauvetage, sauveteur national, moniteur de sécurité aquatique et moniteur de mise en forme aquatique (Aquaforme, aquajogging)
Être un habile communicateur et motivateur
Avoir une bonne connaissance du français et de l'anglais (oral et écrit)
Avoir une bonne connaissance des logiciels de la suite Office
Posséder la formation « SIMDUT »(un atout).
Sodem offre des salaires compétitifs et souscrit aux normes d'équité en matière d'emploi.
Période de l'emploi
Saison estivale
Heures variables par semaine selon les disponibilités du candidat.
Vous souhaitez relever des défis et vous dépasser en participant à des projets d'envergure ? Joignez la dynamique équipe de Sodem et faites valoir vos talents et habiletés. Nous vous invitons à poser votre candidature à l'adresse suivante lboivin@sodem.net ou directement en ligne via le site d'offre d'emploi.
Nous remercions l'ensemble des candidats pour leur intérêt pour le poste, cependant seuls les candidats retenus en entrevue seront contactés.
Discrétion assurée, nous nous engageons à garder les candidatures confidentielles. L'entreprise adhère aux principes liés à la diversité et à l'égalité en matière d'emploi.
Level of education
High school
Work experience (years)
3-5 years
Written languages
Fr : Advanced
En : Beginner
Spoken languages
Fr : Advanced
En : Beginner