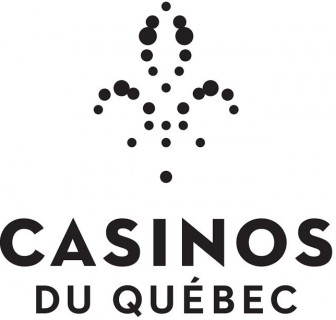 Benefits
Cafeteria
Company supplied uniform
Employee assistance program
Free parking
Recognition program
Vacation
---
Description
Joignez une équipe gagnante
Mettez à profit vos compétences et relevez des défis stimulants au Casino de Charlevoix. Intégré à un complexe de villégiature de prestige, dans une région reconnue pour son charme et pour la beauté de ses paysages, le Casino vous propose un milieu de travail stimulant, orienté vers l'excellence du service à la clientèle, ainsi que des conditions de travail avantageuses.
Le Casino de Charlevoix avec son concept novateur de jeux électroniques, permet d'offrir à sa clientèle une expérience de divertissement sans pareil.
Vous aimez :
interagir avec la clientèle et jouer un rôle d'animation avec le public;

les technologies multimédias et l'équipement à la fin pointe;

travailler dans un environnement unique et festif;

faire vivre à la clientèle une expérience unique et divertissante.
Principales tâches:
Relevant du superviseur des opérations - Jeux, vous serez responsable de créer une ambiance de jeu dynamique et divertissante de par votre style d'animation et d'interaction avec la clientèle. Vous manipulerez l'ensemble de l'équipement à votre disposition et assurerez l'intégrité du déroulement du jeu dans le respect des règles, procédures et politiques entourant celui-ci. Vous devrez notamment :
offrir un accueil chaleureux aux clients et les inviter à jouer;

renseigner les clients sur le fonctionnement des appareils ainsi que sur les règles de jeux et les possibilités de gains de ceux-ci;

animer le jeu en créant une ambiance dynamique, invitante, divertissante et propice au jeu;

analyser en temps réel le type de clientèle présente et prendre les décisions appropriées en matière d'ambiance et de rythme de jeu lorsque requis;

agir à titre d'ambassadeur pour les jeux, les événements spéciaux, promotions, adhésion au programme Casino Privilèges, produits et services offerts au Casino;

effectuer les opérations reliées au déroulement du jeu en manipulant efficacement les appareils de jeu en assurant la sécurité et l'intégrité du déroulement des jeux, des valeurs et des équipements et signaler toute anomalie à son supérieur;

effectuer les transactions financières reliées au déroulement du jeu;

assister le superviseur lors de l'ouverture ou de la fermeture de l'appareil de jeu;

effectuer toutes autres tâches connexes
Read more
---
Requested skills
Détenir un diplôme d'études secondaires (D.E.S.)
Posséder un minimum de 2 années d'expérience pertinente reliée au contenu des responsabilités
Posséder une connaissance appropriée de la langue anglaise à l'oral selon les normes de compétence établies pour cet emploi
Aisance marquée en animation de groupe
Facilité à vulgariser les règles de jeu et faire preuve de patience dans l'enseignement de celles-ci
Capacité à transmettre efficacement l'information
Sens éprouvé du service à la clientèle
Capacité à s'adapter à une clientèle changeante et diversifiée
Soucieuses de pouvoir compter sur une main d'œuvre diversifiée et représentative de la société québécoise, Loto-Québec et ses filiales appliquent un programme d'accès à l'égalité en emploi et invitent les femmes, les Autochtones, les personnes handicapées ainsi que les minorités visibles et ethniques à présenter leur candidature.
Emploi admissible aux pourboires
---
Equal Opportunity Employer
This employer is an equal opportunity employer committed to diversity and inclusion. We are pleased to consider all qualified applicants for employment without regard to race, color, religion, sex, sexual orientation, gender identity, national origin, age, disability, protected veterans status, Aboriginal/Native American status or any other legally-protected factors. Disability-related accommodations are available on request for candidates taking part in all aspects of the selection process.
---
Requirements
Level of education
High school
Work experience (years)
0-2 years
Spoken languages
Fr : Intermediate
En : Beginner
Internal reference No.
Other Société des casinos du Québec's offers that may interest you