>
>
>
>

Directeur de projet - Étude d'impact environnemental et social, Biologiste senior - spécialiste en ichtyofaune
This recruiter is online.
This is your chance to shine!
Apply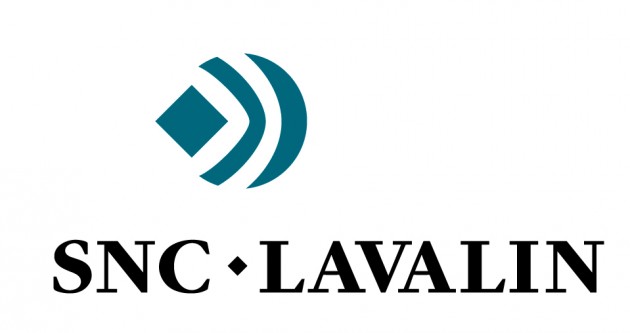 Directeur de projet - Étude d'impact environnemental et social, Biologiste senior - spécialiste en ichtyofaune
Internal reference No. 5102

Starting date : As soon as possible
Salary : To be discussed
Work schedule :

Full time

Job status :

Permanent

Work shift :

Day
Job Description
SNC-Lavalin est l'un des plus grands fournisseurs de services d'ingénierie et de construction au monde. Les 50 000 membres qui composent son personnel sont présents dans plus de 50 pays et sont fiers de bâtir l'avenir en réalisant des projets exceptionnels dans les secteurs du pétrole et du gaz, des mines et de la métallurgie, de l'énergie et des infrastructures pour ses clients et les communautés du monde entier.
Relevant du directeur du département Évaluation environnementale et Participation des collectivités (EEPC), le titulaire du poste aura l'opportunité, à l'intérieur d'une équipe multidisciplinaire, de coordonner et réaliser différentes études environnementales (caractérisations et suivis, programmes de compensation, demandes d'autorisations et permis) et études d'impact environnemental dans les secteurs maritime, minier, industriel, de l'énergie et des infrastructures. Il agira à titre de ressource principale pour la faune aquatique et sera appuyé par une équipe dynamique et d'expérience. Il pourra également participer à l'élaboration et la coordination de projets de recherches et de développement pouvant être appliqué au milieu aquatique ou marin.
Le candidat doit posséder des aptitudes pour le travail et la gestion d'équipes, un grand esprit d'initiative et posséder une expérience concrète dans la réalisation d'études environnementales, de la caractérisation de la faune aquatique et du processus d'autorisation pour des projets d'envergure.
Le poste est offert à notre bureau de Lévis, Québec ou Montréal.
Les taches et responsabilités visent notamment :
Diriger des projets en biologie aquatique (continentale et marine) ;
Superviser des équipes de terrain (techniciens et professionnels) ;
Concevoir et participer à la réalisation de projets de compensation et d'atténuation d'impact sur l'habitat du poisson (frayère artificiel, bassin d'alevinage, passe migratoire, fraie artificiel, ensemencement);
Évaluer les impacts de projets sur la faune icthylogique et sur son habitat (reproduction, alevinage, alimentation et migration);
Analyser et interpréter des données portant sur le milieu et la faune aquatique ;
Participer à la rédaction de propositions, de rapports d'études environnementales et de protocoles d'échantillonnage;
Assurer le respect des budgets et échéanciers des projets;
Maintenir des relations efficaces et constructives avec les clients;
Participer au développement d'opportunités d'affaires du département et recherche et développement portant sur le milieu aquatique.
Exigences minimales:
Baccalauréat en biologie. Diplôme universitaire de deuxième cycle avec spécialisation en ichtyologie sera un atout ;
Minimum 15 ans d'expérience pertinente en ichtyologie (multi-spécifiques et différents milieux);
Connaissance approfondie des différentes techniques de pêche ;
Expérience en télémétrie, marquage de poisson et suivi de passe migratoire ;
Leadership, rassembleur et aptitudes pour le travail en équipe et la gestion de projets;
Excellentes aptitudes en rédaction, analyse biostatistique et esprit de synthèse;
Grande maitrise du français et anglais écrit et oral ;
Bonne connaissance en qualité de l'eau ;
Expérience de terrain;
Disponibilité pour des déplacements de courte durée et pour répondre à des appels en dehors des heures régulières de bureau.
Seules les personnes sélectionnées pour une entrevue seront contactées. Nous souscrivons au principe de l'équité en matière d'emploi.
Worker Type
Employee
Job Type
Regular
At SNC-Lavalin, we seek to hire individuals with diverse characteristics, backgrounds and perspectives. We strongly believe that world-class talent makes no distinctions based on gender, ethnic or national origin, sexual identity and orientation, age, religion or disability, but enriches itself through these differences.  
SNC-Lavalin cares about your privacy. SNC-Lavalin and other subsidiary or affiliated companies of SNC-Lavalin (referred to throughout as "SNC-Lavalin") are committed to protecting your privacy. Please consult our Privacy Notice  on our Careers site to know more about how we collect, use and transfer your Personal Data.
By submitting your personal information to SNC-Lavalin, you confirm that you have read and accept our Privacy Notice.
Level of education
University
Work experience (years)
undetermined
Written languages
Fr : Advanced
En : Intermediate
Spoken languages
Fr : Advanced
En : Intermediate
Equal Opportunity Employer
This employer is an equal opportunity employer committed to diversity and inclusion. We are pleased to consider all qualified applicants for employment without regard to race, color, religion, sex, sexual orientation, gender identity, national origin, age, disability, protected veterans status, Aboriginal/Native American status or any other legally-protected factors. Disability-related accommodations are available on request for candidates taking part in all aspects of the selection process.
Other SNC-Lavalin's offers that may interest you