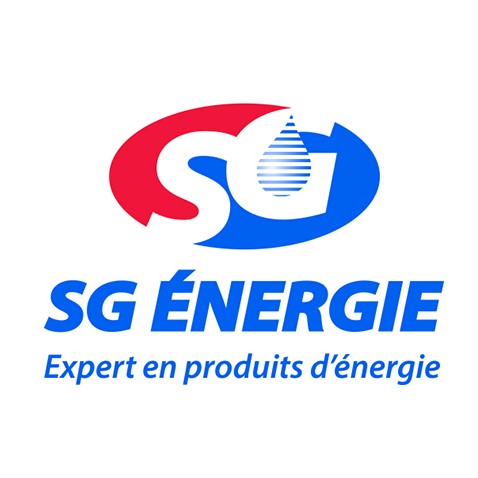 Chauffeur classe 3
SG Énergie
520, rue Adanac, Quebec City,QC
Salary

23.00 to 28.00 $ per hour according to experience

Full time

Permanent job

Evening shift work

Published on

May 26th, 2023

1 position to fill as soon as possible
Benefits
Company discounts
Company supplied uniform
Dental insurance
Employee referral bonus
Free parking
Medical and paramedical expenses coverage
Social activities organized by the company
Travel Assistance
Vision care insurance
Years of service recognition
---
Description
Depuis sa création en 1970, le Groupe SG perpétue une tradition d'excellence qui fait de lui une référence pour la vente et la livraison d'énergie, de lubrifiants et d'équipements en assurant une expérience client hors pair.
OFFRE D'EMPLOI | Chauffeur Classe 3
Vous avez à cœur l'environnement et vous voulez participer activement à la transition vers les énergies renouvelables? Vous aimez faire partie des meilleures équipes? Le groupe SG est pour vous! Venez joindre une entreprise d'avant-garde pionnière dans les bio lubrifiants et bio carburants!
SG Énergie, une filiale du Groupe SG - expert en produits d'énergie, en affaires depuis plus de 50 ans, est une entreprise aux valeurs humaines qui vous offre l'opportunité d'obtenir une carrière à la hauteur de vos ambitions.
MANDAT
Sous la supervision du directeur principal des opérations et des répartiteurs, et selon les procédures requises, instructions de travail et règlements, le livreur assure d'offrir un service à la clientèle de qualité dans ses relations avec les fournisseurs et les clients. Il inspecte l'ensemble des équipements. Il aura à remplir avec soin la documentation connexe aux livraisons. Il collabore à l'amélioration des méthodes de travail pour optimiser la gestion administrative de la compagnie et s'assure de maintenir les véhicules dans un état impeccable et de rapporter toute défectuosité.
EXIGENCES REQUISES
Permis de conduire classe 3FM (classe 1 un atout).
Avoir 25 ans (exigence de l'assureur).
Détenir trois (3) années d'expérience.
Excellent dossier de conduite.
Expérience en transport de produits pétroliers (un atout).
Souci du service à la clientèle.
Avoir la capacité physique nécessaire pour effectuer le travail demandé.
PROFIL RECHERCHÉ
Autonome
Débrouillard
Excellente approche client
Bonnes connaissances du réseau routier de Québec et des environs
Flexible et polyvalent
Minutieux
Intégrité et loyauté
CONDITIONS D'EMPLOI
Salaire : établi selon l'échelle salariale en vigueur.
Statut : poste régulier comportant une période de probation de trois mois.
Entrée en fonction : dès que possible.
Assurance collective (médicament, assurance-vie, assurance invalidité longue durée, dentaire et lunette).
Rabais à notre station-service.

Une bonification WOW basée sur les performances et l'atteinte des objectifs des entreprises du Groupe SG

.

Un programme de reconnaissance entre les pairs menant à l'obtention de points de la Forfaiterie

.

Un programme de reconnaissance des années de service

.

Le Club du président, un programme favorisant l'amélioration continue qui donne la chance de gagner un voyage.

Des rencontres biannuelles qui permettent d'en connaître plus sur les projets et les performances des entreprises du Groupe SG

.

Un programme de référencement récompensant les employés en poste qui nous réfèrent de nouveaux employés.

Un club social.

Uniforme et équipement de protection fournies.
LIEU DE TRAVAIL
SG Énergie : 520 rue Adanac, Québec (Québec) G1C 7B7
POSTULER
Si ce défi vous intéresse, veuillez nous faire parvenir votre candidature, à l'attention de madame Sonia Caron, directrice des ressources humaines.
Read more
---
Work environment




---
Equal Opportunity Employer
This employer is an equal opportunity employer committed to diversity and inclusion. We are pleased to consider all qualified applicants for employment without regard to race, color, religion, sex, sexual orientation, gender identity, national origin, age, disability, protected veterans status, Aboriginal/Native American status or any other legally-protected factors. Disability-related accommodations are available on request for candidates taking part in all aspects of the selection process.
---
Requirements
Level of education
Professional
Work experience (years)
3-5 years
Written languages
undetermined
Spoken languages
Fr : Advanced
En : Beginner
Other SG Énergie's offers that may interest you