>
>
>
>

Gestionnaire de projet
This recruiter is online.
This is your chance to shine!
Apply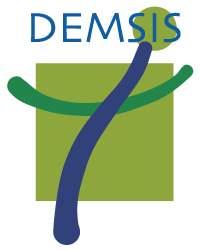 Internal reference No. AA-17-05

Starting date

:

As soon as possible
Number of positions available : 3
Salary

:

To be discussed
Work schedule

:

40.00 h

-

Full time

Job status

:

Contract , Seasonal

Work shift

:

Day
OFFRE D'EMPLOI
Gestionnaire de projet
DEMSIS œuvre depuis plus de 10 ans dans le domaine du loisir et du tourisme. Ayant son siège social à Longueuil, DEMSIS et ses filiales regroupent plus de 100 employés permanents et 1000 employés occasionnels ou saisonniers. DEMSIS et ses filiales forment, au Québec, un des plus importants gestionnaires privés d'équipements récréotouristiques.
Notre firme est à la recherche d'un gestionnaire de projet afin de combler un poste au sein des équipes des centres d'interprétation de Pointe-Noire et Bais-Sainte-Catherine, de Cap-de-Bon-Désir et au Centre de découverte du milieu marin des Escoumins.
Fonctions
Sous l'autorité du directeur de projets, Installations récréatives, le titulaire de ce poste sera responsable de l'ensemble des opérations et verra à la bonne marche du mandat de gestion et d'opération des centres. Il sera responsable de l'identification des besoins du client et de la réalisation des actions à prendre pour le satisfaire. Il devra également assurer la gestion quotidienne des ressources humaines affectées au mandat ainsi que la gestion des ressources financières et matérielles. Le gestionnaire de projet sera appelé à réaliser des tâches opérationnelles dans le cadre de ses fonctions.
Exigences
Posséder un minimum de 3 années d'expérience pertinente dans un poste similaire de gestion (gestion de ressources humaines et de budgets d'opération).
Posséder une bonne connaissance des opérations du fonctionnement de services d'accueil, d'interprétation et d'entretien ménager dans le cadre de mandats récréatifs et/ou touristiques.
Posséder une bonne connaissance des services et des équipements liés aux installations concernées.
Posséder un sens de l'organisation et une capacité à gérer les priorités.
Posséder une formation en premiers soins et un permis de conduire valide.
Être un habile communicateur et motivateur.
Avoir une bonne connaissance du français oral et écrit.
Avoir une bonne connaissance de l'anglais oral et écrit.
Avoir une bonne connaissance des logiciels de la suite Office.
DEMSIS offre des salaires compétitifs et souscrit aux normes d'équité en matière d'emploi.
Lieu de travail
Bais-Sainte-Catherine, Bergeronnes et Escoumins
Le contrat prendra fin à la mi-octobre.

Si l'emploi vous intéresse, faites parvenir votre curriculum vitae par courriel à aarcand@demsis.ca, à l'attention de monsieur Alexandre Arcand-Langlois, avant le 1er juin 2019.

Nous remercions tous les candidats de leur intérêt. Toutefois, seules les personnes retenues pour une entrevue seront contactées.
Level of education
undetermined
Work experience (years)
undetermined
Written languages
Fr : Intermediate
En : Beginner
Spoken languages
Fr : Intermediate
En : Beginner
Other Services Récréatifs Demsis inc.'s offers that may interest you