>
>
>
>

Agent(e) service à la clientèle - poste étudiant
This recruiter is online.
This is your chance to shine!
Apply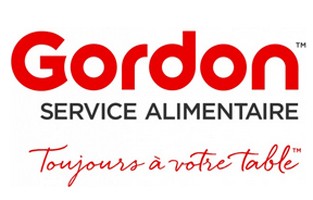 Agent(e) service à la clientèle - poste étudiant
Starting date

:

As soon as possible
Number of positions available : 1
Salary

:

To be discussed
Work schedule

:

15 to 20 h

-

Full time , Part time

Job status

:

Student employment

Work shift

:

Day , Weekend
Tâches principales:
Prendre les commandes pour la clientèle existante et répondre aux appels de service;
Assurer la précision des commandes quant aux prix, aux produits, à la livraison etc.;
Proposer, lorsque requis, des produits substituts afin de répondre adéquatement aux besoins du client;
Apporter des solutions aux demandes ou situations de la clientèle et faire de bons suivis afin d'assurer un excellent service à la clientèle;
Offrir la gamme de produits afin de développer les opportunités chez la clientèle existante;
Effectuer diverses tâches administratives;
Participer aux activités de formation de son département;
Soutenir les collègues de son département dans leurs tâches quotidiennes;
Toutes autres tâches telles qu'elles peuvent être assignées par le supérieur immédiat.
Horaire de travail
Durant les études (temps partiel):
Samedi et/ou dimanche de 8h00 à 16h00.
Plus minimum une journée du lundi au vendredi
.
Durant la période estivale (temps plein):

Samedi et/ou dimanche de 8h00 à 16h00
plus
3 ou 4 journées du lundi au vendredi de 8h30 à 17h00.
Level of education
University
Work experience (years)
0-2 years
Written languages
Fr : Intermediate
En : Intermediate
Spoken languages
Fr : Advanced
En : Intermediate
Expérience pertinente dans la prise de commandes ou le service à la clientèle/la vente;
Anglais fonctionnel requis.
Aisance à apprendre des logiciels informatiques;
Habiletés en ventes/ en service à la clientèle;
Personne fiable, polyvalente, adaptable, dynamique, organisée, rigoureuse et autonome.
Patience, ténacité, tact et diplomatie;
Être orientée vers la recherche et l'application de solutions aux problématiques rencontrées.
Entreprise située dans le parc industriel de Boucherville: difficilement accessible via le transport en commun.
Seules les candidatures retenues seront contactées.

Merci de votre intérêt envers Service alimentaire Gordon!
Equal Opportunity Employer
This employer is an equal opportunity employer committed to diversity and inclusion. We are pleased to consider all qualified applicants for employment without regard to race, color, religion, sex, sexual orientation, gender identity, national origin, age, disability, protected veterans status, Aboriginal/Native American status or any other legally-protected factors. Disability-related accommodations are available on request for candidates taking part in all aspects of the selection process.
Other Service Alimentaire Gordon - Montréal's offers that may interest you