>
>
>
Product Manager, Payment International e-business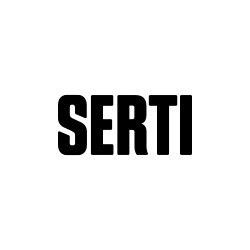 Product Manager, Payment International e-business
Internal reference No. 7528-PK

Starting date : As soon as possible
Number of positions available : 1
Salary : To be discussed
Work schedule : -
Job status :

Contract

Work shift :

-
This job description is provided in French only, since strong knowledge of the language is a requirement.


Notre client, une entreprise d'envergure, recherche un gestionnaire de produits, paiement international e-business (7528).
Responsabilités
Fuir la norme et pousser l'équipe à sortir des sentiers battus et à rechercher l'impossible;
Charmer les clients et livrer au-dessus de leurs attentes;
Définir et évangéliser une vision stratégique des produits de gestion;
Gérer le changement et promouvoir l'amélioration continue des produits et processus;
Être un expert de la gestion en comprenant les besoins et processus des clients;
Définir les projets et créer des feuilles de route courtes et/ou longues et des plans de migration qui optimisent les affaires et l'efficacité du développement;
Écrire des requis fonctionnels et d'affaires, des cas de tests et des processus d'affaires pour chaque projet;
Travailler avec l'équipe de développement pour communiquer les requis et s'assurer que le développement des produits rencontre les objectifs du projet et la stratégie globale des objectifs;
Travailler étroitement avec l'équipe de gestion des projets quotidiennement, en inspectant et modulant le carnet de commandes afin de répondre aux priorités d'affaires et aux découvertes technologiques;
Coopérer avec les équipes opérationnelles et de marketing pour assurer le succès des produits livrés et leurs adoptions par les clients;
Collaborer avec les autres gestionnaires de produits des différentes verticales, pour coordonner la livraison de nouvelles fonctionnalités, solliciter  leurs commentaires sur les nouveautés et les optimisations.
Level of education
undetermined
Work experience (years)
undetermined
Written languages
undetermined
Spoken languages
undetermined
Minimum de 7 ans d'expérience en gestion de produits logiciels ou développement de produits;
Esprit entrepreneurial et leadership solide;
Expérience avérée à livrer itérativement par rapport à une feuille de route de haut niveau afin de se valider et s'adapter rapidement;
Excellentes aptitudes en communication orale et écrite et une habilité pour expliquer clairement et succinctement des idées et processus complexes; 
Expérience et facilité à s'adresser aux clients et à solliciter et comprendre leurs besoins, lacunes et irritants;
Expérience de travail dans un environnement de développement Agile avec une forte compréhension du rôle de « product owner »;
Capable d'apprendre de nouvelles informations rapidement, de comprendre les composantes architecturales techniques et comment elles s'emboîtent; 
Fortes compétences organisationnelles avec l'habilité de gérer avec succès l'exécution de priorités concurrentes.
Veuillez joindre votre C.V. : (préférablement en format Word)
Other Serti Placement TI inc.'s offers that may interest you