>
>
>
Management / Lead / Project Manager / PCO / Coordinator / Director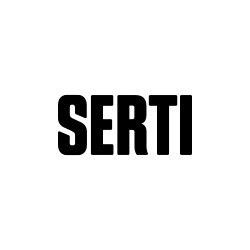 Management / Lead / Project Manager / PCO / Coordinator / Director
Internal reference No. 7290-MEC

Starting date : As soon as possible
Number of positions available : 1
Salary : To be discussed
Work schedule :

Full time

Job status :

Contract , Permanent

Work shift :

-
This job description is provided in French only, since strong knowledge of the language is a requirement.
Vous envisagez une nouvelle étape dans votre carrière dans le domaine de la gestion des technologies informatiques? Que ce soit pour des postes permanents ou contractuels, SERTI a le poste pour vous! (7290)
POURQUOI SERTI?
Firme de consultation, services conseils, avec plus de 20 ans d'expérience en affaires;
Équipe orientée service, à l'écoute de tous vos besoins, avec un accompagnement personnalisé;
Des gens humains, avec un sens de l'écoute, dévoués à vous faire réussir et décrocher le meilleur emploi;
Toujours au moins 100 postes ouverts dans toutes les technologies offertes sur le marché;
Liste de clients de tout type avec des relations de qualité, de partenaire d'affaire, pour mieux réussir ensemble!
VOS RESPONSABILITÉS
Participer à la coordination, au contrôle et à la gestion de projets en environnements clients, notamment au niveau des projets infrastructures applicatives, systèmes, réseaux, de téléphonie, également au niveau de la gouvernance, la gestion du changement, et en bureau de projets PMO;
Travailler selon les normes de qualité prescrites par l'entreprise;
Effectuer le transfert de connaissance.
PROFIL DE SERTI
Avec plus de 900 clients à travers le Canada, SERTI a réellement le vent dans les voiles. Reconnue pour son efficacité et la qualité de son service à la clientèle, notre équipe se distingue par son dynamisme, son entraide et son professionnalisme. Posez votre candidature dès aujourd'hui et joignez une équipe gagnante!
Level of education
undetermined
Work experience (years)
undetermined
Written languages
undetermined
Spoken languages
undetermined
VOUS AVEZ LE PROFIL?
Nous recherchons des gens qui ont de l'expérience en tant que Chef de projet, Chargé de projet, Directeur Applicatif, Directeur infrastucture, Directeur exploitation, PCO, Coordonnateur de projet, Contrôleur de projet, Conseiller en suivi de projet, Conseiller stratégique, Conseiller en gestion du changement, Chef de service, Chef de section, Gestionnaire de programme, Gestionnaire de produit, Formateur, Auditeur, Gestion de la documentation. (PMP, PMBOK, ITIL, Visio, MsProject, Omnitracker, MBA)


Veuillez joindre votre C.V. (préférablement en format Word).
Other Serti Placement TI inc.'s offers that may interest you