>
>
>
>

représentant(e) aux vente internes
This recruiter is online.
This is your chance to shine!
Apply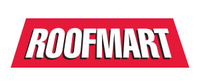 représentant(e) aux vente internes
Internal reference No. 1700

Starting date

:

As soon as possible
Number of positions available : 1
Salary

:

To be discussed
Work schedule

:

40.00 h

-

Full time

Job status

:

Permanent

Work shift

:

Day , Weekend
Roofmart, un grand distributeur canadien de produits de couverture et de revêtement pour bâtiments résidentiels et commerciaux, est à la recherche d'un représentant aux ventes internes pour son équipe en pleine croissance.
Poste : Représentant aux ventes internes
Quart : Jours – entre 7 h 00 et 17 h
Taux de rémunération : Nous offrons un salaire concurrentiel ainsi que d'autres incitatifs!
Que ferez-vous?
Servir de premier point de contact aux clients qui se trouvent à l'intérieur du magasin ou qui appellent à la succursale
Conclure les transactions de vente, remplir les rapports de rapprochement bancaire quotidiens, et les achats
Assurer un soutien de classe mondiale et établir de solides relations à long terme avec les clients actuels et contribuer à l'acquisition de nouveaux clients
Respecter la totalité des règles, des lois et des règlements concernant la santé et à la sécurité
Exécuter d'autres tâches au besoin
Pourquoi travailler chez Roofmart?
Salaires concurrentiels ainsi que d'autres incitatifs
Assurance médicale et dentaire
2 semaines de vacances
Cotisations à un REER et contrepartie de la Société
Équilibre travail-famille – quarts de jour sans rotation
Poste à temps plein et possibilité de travailler des heures supplémentaires
Quelles sont vos compétences?
1 année ou plus d'expérience probante en commerce de détail, affaires, comptabilité ou vente
Attention aux détails et solides compétences pour l'organisation
Solides aptitudes au service à la clientèle
Volonté de réussir au sein d'une entreprise stable et en croissance
Diversité et équité au travail :
Roofmart est un employeur souscrivant au principe de l'égalité d'accès à l'emploi. Nous souscrivons aux principes de diversité et d'inclusion et nous tiendrons compte de toutes les candidatures qualifiées aux postes affichés. Les facteurs tels que la race, la religion, les croyances, la couleur, l'origine nationale, l'âge, le genre, l'orientation sexuelle, l'état civil, le statut d'ancien
Level of education
High school
Work experience (years)
0-2 years
Written languages
Fr : Intermediate
En : Beginner
Spoken languages
Fr : Intermediate
En : Beginner
Commitment to work-life balance
Commitment to work-life balance
Employee assistance program
Employee assistance program
Reimbursement of tuition fees
Reimbursement of tuition fees
Years of service recognition
Years of service recognition
Other Roofmart - Eastern Head Office's offers that may interest you