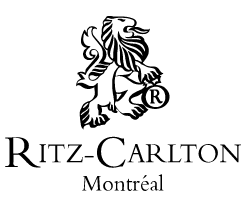 Benefits
Cafeteria
Cafétéria 3,72$ par repas
Floating leave days
On-going training
Paid sick leave
Vacation
---
Description
Travailler dans un environnement luxueux et élégant vous inspire ?
Vous êtes un pasionné du service clientèle et souhaitez intégrer une équipe dynamique et animé ?
Ces termes vous interpellent alors ce poste valet voiturier (ère) est pour vous !

Ce que nous t'ofrons :
Rabais des hôtels de la chaine Marriott
Congés maladies + congés mobiles
Taux horaires 20.23$
Tâches et responsabilités en tat que valet voiturier (ère) :
Accueillir les clients / résidents, en fonction des règles et standards;
Prendre en charge le véhicule des clients / résidents;
Garer le véhicule du client dans le stationnement de l'établissement ou dans les endroits prescrits par celui-ci;
Gestions des entrées et sorties des véhicules via le système électronique de gestion du stationnement;
Aider les personnes à capacité physique restreinte au besoin;
Maintenir l'environnement de travail propre et sécuritaire;
Effectuer les lavages de voitures;
Répondre aux demandes du client, connaissances des services connexes de l'hôtel et résidences.
Toutes autres tâches connexes.
Read more
---
Work environment




---
Requested skills
Qualités requises
 Compétences et exigences :                    
Posséder un diplôme d'études secondaires.
Disposer d'une expérience de 2 an dans un poste similaire et dans un hôtel 5 étoiles.
Veuillez noter que d'autres combinaisons de formation et d'expérience pertinente à l'emploi pourraient être considérées.
Être parfaitement bilingue (français/anglais).
Être motivé et en excellente forme physique
Savoir travailler en équipe et sous pression.
Avoir un bon relationnel.
Posséder un permis de conduire valide, et étant capable de conduire une voiture manuelle et automatique.
Savoir s'adapter à une clientèle diversifiée et assurer un service de qualité.
Savoir maintenir un haut niveau de professionnalisme, en tout temps, auprès des clients dignes d'un service 5 étoiles.
---
Equal Opportunity Employer
This employer is an equal opportunity employer committed to diversity and inclusion. We are pleased to consider all qualified applicants for employment without regard to race, color, religion, sex, sexual orientation, gender identity, national origin, age, disability, protected veterans status, Aboriginal/Native American status or any other legally-protected factors. Disability-related accommodations are available on request for candidates taking part in all aspects of the selection process.
---
Requirements
Level of education
High school
Work experience (years)
0-2 years
Written languages
Fr : Advanced
En : Intermediate
Spoken languages
Fr : Advanced
En : Intermediate
Other Ritz-Carlton Montréal's offers that may interest you