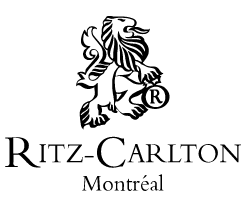 Benefits
Cafeteria
Cafétéria 3,72$ par repas
On-going training
Vacation
---
Description
Vous appréciez le service clientèle et souhaitez travaillez dans un milieu raffiné et luxueux au coeur de Montréal ! De plus vous êtes bilingue et avez un esprit d'équipe ! Alors ce poste vous comblera !

Avantages :

Rabais dans tous les hôtels de la chaîne Marriott.
Cafétaria
Formation
Tâches et responsabilités
Accueillir la clientèle selon nos standards lors de leur arrivée et de leur départ ;
Accomplir les formalités à l'arrivée et au départ des clients : enregistrement, check in/ check out, clôture des notes ;
Répondre à toutes questions de la clientèle portant sur les services offerts par l'établissement;
Valoriser les prestations de l'hôtel afin d'optimiser les ventes ;
Gérer le fond de caisse et faire la gestion des paiements par carte de crédit;
Anticiper toutes demandes de la part de notre clientèle ;
Répondre et résoudre efficacement les requêtes et problèmes de la clientèle;
Transmettre les informations nécessaires aux autres départements de l'hôtel;
Offrir des informations sur la ville et pouvoir suggérer des activités d'intérêt;
Suivre les politiques et procédures établies par le Ritz-Carlton Montréal
Accomplir toutes autres tâches connexes.
Read more
---
Work environment




---
Requested skills
Qualités requises
Détenir un diplôme  en hôtellerie, en gestion de voyages ou en tourisme ;
Disposer d'une expérience de 3 ans dans un poste similaire et dans un hôtel 5 étoiles ;Avoir de solides connaissances dans les logiciels informatiques hôteliers (Opera) ainsi que Microsoft Office et Outlook ;
Etre parfaitement bilingue (français/anglais), la connaissance d'une troisième langue serait un atout;
Savoir maintenir un haut niveau de professionnalisme, en tout temps, auprès des clients digne d'un service 5 étoiles ;
---
Equal Opportunity Employer
This employer is an equal opportunity employer committed to diversity and inclusion. We are pleased to consider all qualified applicants for employment without regard to race, color, religion, sex, sexual orientation, gender identity, national origin, age, disability, protected veterans status, Aboriginal/Native American status or any other legally-protected factors. Disability-related accommodations are available on request for candidates taking part in all aspects of the selection process.
---
Requirements
Level of education
College
Work experience (years)
0-2 years
Written languages
Fr : Intermediate
En : Intermediate
Spoken languages
Fr : Intermediate
En : Intermediate
Other Ritz-Carlton Montréal's offers that may interest you