>
>
>
>
>

Cuisinier Chef garde-manger
This recruiter is online.
This is your chance to shine!
Apply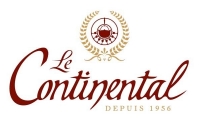 Cuisinier Chef garde-manger
Internal reference No. EQ

Starting date : As soon as possible
Number of positions available : 1
Salary : To be discussed
Work schedule :

35.0 h

-

Full time

Job status :

Permanent

Work shift :

Day , Evening , Weekend
***Nous accepterons les Cv de candidats ayant le droit de travailler au Canada seulement

Coupe et lave les fruits et légumes nécessaires à la préparation des entrées.Prépare les vinaigrettes.Lave et prépare les salades en quantité suffisantes et tel qu'indiqué.Fait le montage de certaines entrées à l'avance.Enveloppe les aliments d'une pellicule de plastique et les met au réfrigérateur en attente du début des heures de repas du soir.Sort du réfrigérateur les préparations des aliments pour les entrées.Est à l'écoute du sous-chef pour connaître les prises de commande des entrées en salle à manger.Effectue le montage des aliments dans les assiettes pour les entrées dans un temps respectable.Verse les coulis et autres sauces sur les entrées au cours du repas selon l'achalandage.Coupe les fruits et les légumes nécessaires à la décoration des assiettes pour le service en salle à manger.Décore les assiettes à l'aide des préparations en prenant le soin d'harmoniser les aliments.S'assure de livrer des assiettes propres et exemptes de taches de graisse, etc.Avise le serveur lorsque l'assiette est prête à être servie au client en salle à manger.Remet les assiettes au serveur en s'assurant que les aliments sont à la température désirée (chaud ou froid).Fait le ménage et maintient en ordre les réfrigérateurs et les tablettes dans son aire de travail.S'assure, dans la préparation des aliments, de la fraîcheur des produits, sinon jette à la poubelle les produits périmés.Aide à la réalisation des activités des aide-cuisiniers sur demande du sous-chef ou du premier cuisinier.Peut exécuter toute tâche connexe demandée par son supérieur.
Level of education
Professional
Work experience (years)
0-2 years
Written languages
Fr : Intermediate
Spoken languages
Fr : Intermediate
Personne détenant une formation professionnelle de base en cuisine est exigée.
Personne ayant une bonne maîtrise de la langue française à l'oral.
Personne qui a le sens de l'hygiène et de la propreté.
Personne qui connaît et respecte les règles d'hygiène et salubrité en cuisine.
Personne ayant la capacité de supporter la pression quant aux délais de livraison des assiettes.
Personne qui démontre de l'adresse et une habilité à manier des instruments de cuisine.
Personne ayant de l'imagination et de la créativité dans la décoration des assiettes.
Disponibilité de jour, de soir, de fin de semaine et les jours fériés.
Personne pouvant être fonctionnelle après 2 semaines de formation.
Other Restaurant le Continental's offers that may interest you