>
>
>
>
>

Opérateur de production
This recruiter is online.
This is your chance to shine!
Apply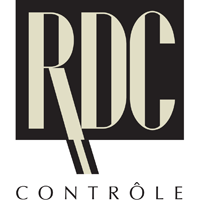 Starting date

:

As soon as possible
Number of positions available : 3
Salary

:

14.91 to 16.88 $

per hour according to experience
Work schedule

:

40.00 h

-

Full time

Job status

:

Permanent

Work shift

:

Day , Evening
Horaire et avantages
1 poste de jour du lundi au vendredi de 7h00 à 15h30.
1 poste de soir du lundi au vendredi de 15h15 à 23h45.
Salaire de 14.58$ à 16.88$ par heure selon expérience + prime de soir ou nuit selon le poste.
Augmentation garantie au 1er avril (+1.00$/heure).
Poste permanent après la période de probation de 480 heures.
Assurances collectives complètes et reer avec participation de l'employeur.
Banque d'heure de maladie et journées fériées supplémentaires à celles prévues par la Loi.
Vêtements, bottes et lunettes de sécurité fournis.


Description du poste d'opérateur de scie
Le titulaire du poste opère une scie industrielle selon les plans de production.
**AUCUNE 'EXPÉRIENCE REQUISE, NOUS VOUS FORMONS À L'INTERNE**
Vous devez être capable de mesurer en pouce et en cm, être débrouillard et avoir la volonté d'apprendre!
Suivez-nous
https://www.facebook.com/rdccontrole/
https://www.linkedin.com/company/rdc-control-ltd/
www.rdccontrol.com
Level of education
undetermined
Work experience (years)
undetermined
Written languages
Fr : Intermediate
Spoken languages
Fr : Intermediate
Deferred profit sharing plan DPSP
Deferred profit sharing plan DPSP
Employee assistance program
Employee assistance program
Medical and paramedical expenses coverage
Medical and paramedical expenses coverage
Other RDC Contrôle's offers that may interest you