>
>
>
>

Scrum Master - Domaine de l'assurances - Québec
This recruiter is online.
This is your chance to shine!
Apply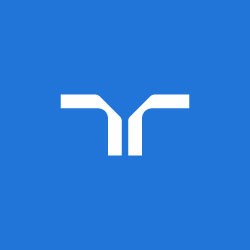 Scrum Master - Domaine de l'assurances - Québec
Internal reference No. 2170262PROEN

Starting date : As soon as possible
Salary : To be discussed
Work schedule : -
Job status :

-

Work shift :

-
Randstad Technologies est présentement à la recherche d'un Chargé de projet / Scrum Master afin de combler un mandat chez notre client dans le domaine des assurances.
Rôle du Chargé de projet / Scrum Master:
- Participer à la constitution de la planification globale des livraisons en cours d'année;
- Gérer l'exécution de manière coordonnée et optimisée en vue d'atteindre les objectifs;
- Assurer la mise en œuvre d'un (ou des) projet(s) du portefeuille afin d'obtenir les bénéfices escomptés. 
'Principales responsabilités du 'Rôle du Scrum Master :
- Agir en tant que facilitateur pour faire grandir l'équipe;
- Créer les conditions favorables pour une équipe performante et centrée sur les besoins d'affaires prioritaires;
- S'assurer de l'application du cadre de travail Scrum et accompagner l'équipe dans le processus pour la rendre autonome et auto-organisée tout en respectant les balises des mandats qui leur sont confiés;
- Accompagner le PO dans la priorisation du carnet de produit et en assurer la maintenance, animer les rencontres de planification, les mêlées quotidiennes, les rétrospectives et les revues de progrès;
- S'assurer que le PO et les membres de l'équipe de réalisation comprennent et jouent correctement leur ;
- Éliminer les obstacles et s'assurer d'une collaboration étroite entre les différents intervenants;
- S'assurer que l'équipe de réalisation est fonctionnelle, productive et qu'elle améliore sans cesse sa productivité;
- Évaluer les risques et les plans d'action à mettre en place;
- S'assurer de la mise en œuvre des plans d'action définis lors des rétrospectives et suite à l'évaluation des risques;
- Protéger l'équipe de toute interférence externe;
- Produire une reddition de compte adaptée au contexte (juste assez, juste à temps);
- S'assurer de la bonne allocation des ressources (humaines et budgétaires) en accord avec les orientations, le roadmap et les priorités (gestion de la capacité);
- Identifier les besoins en ressources (humaines, financières, matérielles);
- Planifier et animer les comités selon la gouvernance établie afin de donner de la visibilité sur l'avancement du ou des projets (portée, échéanciers, budgets, risques, décisions) et obtenir le soutien requis de la part des partenaires et gestionnaires concernés par le projet.
Exigences
- minimum 2 ans comme Scrum Master dans un contexte Agile et en technologies de l'information (dans des projets de développement ou technologiques ou d'implantation de progiciels);
- Expérience concrète de l'application des principes Agiles dans le cadre de travail Scrum (cérémonies, artéfacts, etc);
Aptitudes:
- Grand sens de l'organisation et bon jugement pour évaluer le niveau d'urgence;
- Proactivité, dynamisme et rapidité d'action face aux changements de priorités (capacité d'anticipation et d'adaptation);
- Esprit de synthèse et facilité à vulgariser;
- Fortes aptitudes relationnelles, d'influence et de mobilisation;
- Leadership exercé au service de l'équipe pour faire émerger les talents de chacun en mode collaboratif;
- Attitude de partenariat, sensibilité politique et culturelle.
Atouts:
- Certification Scrum Master;
- Certification PMP;
- Certification SAFE;
- Connaissance du domaine financier
Randstad Professionals Canada
Randstad Canada is committed to building a diverse workforce reflective of the diversity of Canada. As a result, we promote employment equity and encourage candidates, especially those who identify as a woman, an Aboriginal person, a person with a disability or a member of a visible minority group, and any others who may contribute to the diversification of our workforce, to apply.
Randstad Canada is also committed to developing an inclusive, barrier-free selection processes and work environments.If contacted in relation to a job opportunity, you should advise your Randstad Representative or your local Randstad branch in a timely fashion of the accommodation measures which must be taken to enable you to be assessed in a fair and equitable manner.Information received relating to accommodation measures will be addressed confidentially.
For all feedback on equity and accommodation needs, please contact your local Randstad Canada Branch.
Level of education
undetermined
Work experience (years)
undetermined
Written languages
undetermined
Spoken languages
undetermined
Other Randstad's offers that may interest you