>
>
>
>

Représentant des ventes | développement des affaires
This recruiter is online.
This is your chance to shine!
Apply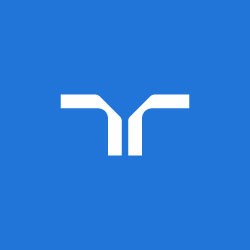 Représentant des ventes | développement des affaires
Internal reference No. 2151392STFEN

Starting date : As soon as possible
Salary : To be discussed
Work schedule : -
Job status :

-

Work shift :

-
REPRÉSENTANT AU DÉVELOPPEMENT DES AFFAIRES | Québec (ville) et environs
Notre client, une multinationale œuvrant dans les produits d'entretien (commercial) recherche actuellement un REPRÉSENTANT AU DÉVELOPPEMENT DES AFFAIRES pour développer le marché de Québec (ville) et les environs. 
À titre de représentant développement des affaires sur la route, vous aurez comme mandat d'acquérir de la nouvelle clientèle (ciblée) dans divers marchés industriels, alimentaires, commerces et restaurants.
Responsabilités du REPRÉSENTANT AU DÉVELOPPEMENT DES AFFAIRES:
- Sollicitation de nouveaux clients;
- Être à l'écoute des besoins des prospects et bien connaitre son marché;
- Effectuer un suivi auprès de la clientèle rencontrée;
- Suivre les formations offertes;
- Offrir la gamme complète des produits disponibles aux nouveaux clients lors des visites.
Avantages
Pourquoi ce rôle ?
Salaire de base: 45 000$ à 48 000$, plan de bonification concurrentiel, commissions mensuelles très généreuses (salaire global de plus de 80 000$ l'an un, plus de 100 000$ dès la deuxième année en poste).
Allocation mensuelle pour la voiture de 600$, essence remboursée.
Outils de travail fournis
Régime de retraite, assurances collectives complètes.
Qualifications
C'est vous ?
- Profil ''hunter'', fort en développement des affaires;
- DEC complété, bac un atout;
- Volonté de grandir et progresser dans l'organisation;
- Anglais fonctionnel;
- Démontrer un parcours de succès en vente (cold calls, prospection).
Contactez-moi en toute confidentialité:
marie-genevieve.losier@randstad.ca
418.525.2826
https://www.linkedin.com/in/marie-genevieve-losier/
Marie-Genevieve
téléphone:
418.525.8333
télécopieur:
418.525.5370
Randstad Professionals Canada
Randstad Canada is committed to building a diverse workforce reflective of the diversity of Canada. As a result, we promote employment equity and encourage candidates, especially those who identify as a woman, an Aboriginal person, a person with a disability or a member of a visible minority group, and any others who may contribute to the diversification of our workforce, to apply.
Randstad Canada is also committed to developing an inclusive, barrier-free selection processes and work environments.If contacted in relation to a job opportunity, you should advise your Randstad Representative or your local Randstad branch in a timely fashion of the accommodation measures which must be taken to enable you to be assessed in a fair and equitable manner.Information received relating to accommodation measures will be addressed confidentially.
For all feedback on equity and accommodation needs, please contact your local Randstad Canada Branch.
Level of education
undetermined
Work experience (years)
undetermined
Written languages
undetermined
Spoken languages
undetermined
Other Randstad's offers that may interest you