>
>
>
>

Développeur PowerBuilder - Domaine de l'assurance - Québec
This recruiter is online.
This is your chance to shine!
Apply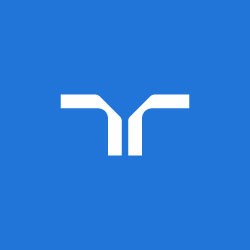 Développeur PowerBuilder - Domaine de l'assurance - Québec
Internal reference No. 2169955PROEN

Starting date : As soon as possible
Salary : To be discussed
Work schedule : -
Job status :

-

Work shift :

-
RANDSTAD Technologies est présentement à la recherche d'un développeur pour combler un mandat chez notre client d'envergure basé à Québec.
Plus précisément :
Nous recherchons un développeur / spécialiste des outils de développement intermédiaire pour rejoindre une de ses équipes au niveau des outils de développement en soutien aux équipes de développements.
Tâches:
- Participer à la mise en place d'outils de développement en lien avec le centre d'excellence devops;
- Réaliser les essais unitaires, les mises en production et le support des applications mise en place;
- Prendre en charge la résolution des incidents et des problèmes en production ;
- Diagnostiquer et résoudre les problèmes techniques et applicatifs des systèmes supportés;
- Développer, lorsque requis, les modules d'intégration des solutions à mettre en place;
- Rédiger les guides de mise en route ou d'utilisation;
- Participer aux décisions structurantes;
Nous sommes à la recherche d'une personne prête à relever des défis, ayant des capacités d'apprentissage rapides et un excellent esprit d'analyse. Nous recherchons quelqu'un ayant le sens des relations interpersonnelles et de la communication, orienté sur les résultats et possédant un bon niveau d'initiative et d'autonomie.
Compétences requises:
- 5 à 10 ans d'expérience;
- Avoir l'expérience technologique (procédure d'installation de logiciel et preuve de concept (POC));
- Avoir l'expérience dans le développement en C#, vb.net, Java et Powerbuilder;
- Avoir de l'expertise dans les outils de conception et de développement comme Visual Studio, Resharper;
- Avoir une expertise dans le cycle de vie des applications .net (TFS serait un atout);
- Expérience dans les pratiques et les outils des essais unitaires fonctionnels automatisés .net;
- Expérience technologique nécessaire sur l'environnement Microsoft;
- Avoir de l'expérience de travail en équipe en mode Agile/Scrum ;
- Sera appelé à travailler soit dans les projets de mise en place d'outils de développements. Il pourrait y avoir à faire du développement pur mais devrait être une minorité du temps à réaliser.
Randstad Professionals Canada
Randstad Canada is committed to building a diverse workforce reflective of the diversity of Canada. As a result, we promote employment equity and encourage candidates, especially those who identify as a woman, an Aboriginal person, a person with a disability or a member of a visible minority group, and any others who may contribute to the diversification of our workforce, to apply.
Randstad Canada is also committed to developing an inclusive, barrier-free selection processes and work environments.If contacted in relation to a job opportunity, you should advise your Randstad Representative or your local Randstad branch in a timely fashion of the accommodation measures which must be taken to enable you to be assessed in a fair and equitable manner.Information received relating to accommodation measures will be addressed confidentially.
For all feedback on equity and accommodation needs, please contact your local Randstad Canada Branch.
Level of education
undetermined
Work experience (years)
undetermined
Written languages
undetermined
Spoken languages
undetermined
Other Randstad's offers that may interest you