>
>
>
>

Architecte fonctionnel - Domaine de l'assurances - Québec
This recruiter is online.
This is your chance to shine!
Apply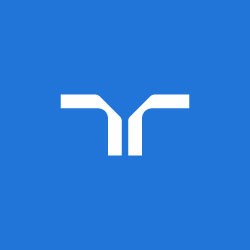 Architecte fonctionnel - Domaine de l'assurances - Québec
Internal reference No. 2171200PROEN

Starting date : As soon as possible
Salary : To be discussed
Work schedule : -
Job status :

-

Work shift :

-
RANDSTAD Technologies est présentement à la recherche d'un architecte fonctionnel pour combler un mandat chez notre client d'envergure basé à Québec.
Nous sommes présentement à la recherche d'un architecte pour prendre la responsabilité de travaux d'orientations stratégiques en vue de conseiller les différents partenaires corporatifs.
Ces travaux inclus également des analyses préliminaires et ainsi que des travaux d'architecture fonctionnels à l'intérieur de projets.
Le titulaire de ce poste aura les responsabilités suivantes :
• Réaliser les orientations stratégiques face aux partenaires du juridique, de la gestion des risques, de l'audit interne et des ressources matérielles;
• Venir conseiller les partenaires dans l'apport des TI ainsi que la définition de cibles en appui avec l'architecte d'entreprise sectoriel ainsi que la gestion;
• Aider à définir des roadmaps stratégiques en lien avec les cibles et orientations d'affaires;
• Participer à la réalisation d'analyses préliminaires de nouvelles solutions;
• Participer à la réalisation les architectures fonctionnelles une fois les projets de réalisation lancés;
• Communiquer avec les différents partenaires en vue d'établir les besoins;
• Communiquer avec les fournisseurs en vue d'étudier l'adéquation des solutions au regard des besoins;
• Assurer un arrimage entre les différents partenaires d'affaires sous sa responsabilité, les différents architectes fonctionnels et/ou de solutions sur les actifs des partenaires sous sa responsabilité ainsi que les autres architectes de l'entreprise;
• Supporter les différents architectes à l'intérieur des solutions pour les actifs des partenaires sous sa responsabilité;
• Assurer l'alignement des solutions envisagées avec l'architecture d'entreprise.
Nous sommes à la recherche d'un leader naturel, prêt à relever les différents défis pouvant lui être amenés. Nous recherchons une personne ayant un grand sens de la communication, orientée sur les résultats, à l'écoute d'autrui et ayant de bonnes capacités d'adaptation.
Exigences
- BAC en informatique ou tout autre formation pertinente;
- Expérience minimale de 15 ans en technologie de l'information incluant plus spécifiquement 10 ans en tant qu'architecte fonctionnel ou de solution dans différents projets d'intégration de solutions du marché tant gouvernementales que non gouvernementales;
- Très bonne connaissance de la langue française et anglaise autant au niveau oral qu'à l'écrit;
-Connaissance des secteurs corporatifs d'une compagnie d'assurance un atout (juridique, actuariat, RH, communications, etc.). 
Pour plus d'informations ou pour envoyer votre CV, contactez-moi au 418-525-2613 ou jimmy.chapados@randstad.ca.
Au plaisir de discuter avec vous!
Randstad Professionals Canada
Randstad Canada is committed to building a diverse workforce reflective of the diversity of Canada. As a result, we promote employment equity and encourage candidates, especially those who identify as a woman, an Aboriginal person, a person with a disability or a member of a visible minority group, and any others who may contribute to the diversification of our workforce, to apply.
Randstad Canada is also committed to developing an inclusive, barrier-free selection processes and work environments.If contacted in relation to a job opportunity, you should advise your Randstad Representative or your local Randstad branch in a timely fashion of the accommodation measures which must be taken to enable you to be assessed in a fair and equitable manner.Information received relating to accommodation measures will be addressed confidentially.
For all feedback on equity and accommodation needs, please contact your local Randstad Canada Branch.
Level of education
undetermined
Work experience (years)
undetermined
Written languages
undetermined
Spoken languages
undetermined
Other Randstad's offers that may interest you