>
>
>
>

Architecte de solutions & affaires - Québec - Permanent
This recruiter is online.
This is your chance to shine!
Apply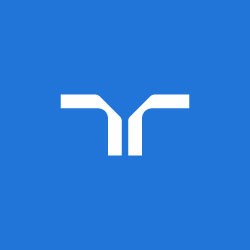 Architecte de solutions & affaires - Québec - Permanent
Internal reference No. 2161967PROEN

Starting date : As soon as possible
Salary : To be discussed
Work schedule : -
Job status :

-

Work shift :

-
Tu es un architecte de solutions junior/intermédiaire et tu aimerais également évoluer vers le volet affaires? Voici ton poste de rêve situé au centre-ville de Québec!
L'architecte de solution est responsable de la prise de besoin initiale, de la préparation des approches techniques ainsi que de l'évaluation des efforts associés. Ces livrables sont raffinés à chaque étape du processus de prévente, de la qualification budgétaire, jusqu'à la définition de proposition formelle permettant le démarrage du projet par l'équipe de livraison.
Être architecte de solutions, c'est faire partie d'une équipe d'experts multidisciplinaires qui collaborent à définir les solutions d'entreprise intégrant les données et composants logiciels de nos partenaires. C'est aussi agir en tant que conseiller stratégique pour des clients d'envergure internationale, leaders de leurs industries.
Responsabilités principales
-Contribuer aux activités techniques et prises de besoin aux différentes étapes du cycle de vente;
-Préparer les approches techniques des propositions de services et d'appels d'offres, et évaluer les efforts qui y sont associés;
-Participer à la conception et l'évolution de solutions d'entreprises, au niveau prévente, dans des projets d'analyse et recommandation et dans les phases de conception.
-Maitriser l'offre de produits et données du portefeuille de partenaires au niveau technologique, fonctionnel et de la structure de prix.
-Avoir un intérêt et une curiosité au niveau technologique et affaires, permettant de développer une vaste connaissance des environnements technologiques et comprendre les domaines d'affaires des clients.
Exigences techniques
-Baccalauréat en informatique, génie informatique, génie géomatique ou toute autre formation équivalente;
-Expérience en prise de besoins, analyse d'affaires ou architecture fonctionnelle;
-Expérience en architecture, analyse, modélisation, développement et intégration de solutions logicielles et projet Web;
-Bonne connaissance des concepts d'architecture d'entreprise: déploiement Cloud et sur-site, SAAS, SOA, microservices, ERP, CRM, ESB, etc…
-Connaissances des technologies et du domaine géospatial.
Compétences recherchées
-Excellent niveau de communication oral et rédaction technique en anglais et en français;
-Excellente capacité d'apprentissage;
-Grande capacité d'écoute pour bien comprendre les enjeux d'affaires, analyser, synthétiser et faire des recommandations;
-Démontrer sa capacité à proposer et à défendre des idées novatrices et génératrices d'avantages et de bénéfices pour l'organisation;
-Esprit de collaboration et leadership;
-Polyvalence, autonomie et capacité à travailler sous pression sur plusieurs dossiers en parallèle;
-Facilité d'interaction avec différents intervenants (clients, équipes de développement, gestionnaires, experts de domaine d'affaires et experts des TI);
-Capacité et intérêt à voyager à l'occasion.
Si vous avez un intérêt ou vous voulez en savoir plus, je vous invite à postuler! Vous pouvez également nous contacter directement à notre bureau au 418-525-8163 ou visiter toutes nos offres d'emploi en TI sur notre site web suivant: https://www.randstad.ca/fr/jobs/s-technologies/quebec/quebec/
Au plaisir de vous connaître!
Randstad Professionals Canada
Randstad Canada is committed to building a diverse workforce reflective of the diversity of Canada. As a result, we promote employment equity and encourage candidates, especially those who identify as a woman, an Aboriginal person, a person with a disability or a member of a visible minority group, and any others who may contribute to the diversification of our workforce, to apply.
Randstad Canada is also committed to developing an inclusive, barrier-free selection processes and work environments.If contacted in relation to a job opportunity, you should advise your Randstad Representative or your local Randstad branch in a timely fashion of the accommodation measures which must be taken to enable you to be assessed in a fair and equitable manner.Information received relating to accommodation measures will be addressed confidentially.
For all feedback on equity and accommodation needs, please contact your local Randstad Canada Branch.
Level of education
undetermined
Work experience (years)
undetermined
Written languages
undetermined
Spoken languages
undetermined
Other Randstad's offers that may interest you