>
>
>
>

Administrateur de systèmes - Domaine manufacturier - Rive-Sud de Québec
This recruiter is online.
This is your chance to shine!
Apply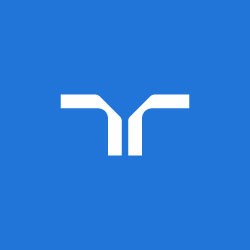 Administrateur de systèmes - Domaine manufacturier - Rive-Sud de Québec
Internal reference No. 2172494PROEN

Starting date : As soon as possible
Salary : To be discussed
Work schedule : -
Job status :

-

Work shift :

-
Randstad Technologies est présentement à la recherche d'un administrateur système afin de combler un poste permanent sur la rive-sud de Québec.
L'administrateur système s'occupe de l'administration, l'entretien régulier, l'optimisation, le développement et l'implantation de nouvelles technologies et/ou architectures de celles-ci. Il participe à la veille des technologies émergentes. 
En bref:
-Effectue l'installation, l'administration, l'intégration, le maintien et la mise à jour de l'ensemble des équipements et systèmes d'exploitation des serveurs, des bases de données du réseau de télécommunications, et de la téléphonie exploitée par l'entreprise.
-Assure en tout temps le bon fonctionnement, l'intégrité et la sécurité des serveurs, des données, des systèmes en production et des télécommunications.
-Effectue des activités de veille technologique et se tient au courant des mises à jour des standards du groupe émet des recommandations concernant
l'évolution, la stabilité et la sécurité des systèmes de l'entreprise.
-Conseille et dépanne pour les demandes de niveaux 2 et 3 pour les volets technologiques non applicatifs.
-Effectue un support technique lors des projets d'implantations, de migration et d'intégration.
-Participe à l'évaluation de la mise à niveau des logiciels.
-Effectue l'administration et maintient l'intégrité des données pour les solutions de sauvegarde et de relève des systèmes de l'entreprise.
-Effectue et approuve les essais d'approbation, met en production les systèmes nouveaux et/ou modifiés et les bases de données ainsi que leurs correctifs et leurs nouvelles versions. 
Requis:
-DEC informatique et cinq années (5) d'expérience en administration système
-Baccalauréat en informatique et deux (2) années d'expérience en administration système
-Connaissance anglais parlé et écrit (niveau intermédiaire)
-Excellente résistance au stress et capacité de travailler sous pression
-Expérience en administration de serveurs Windows avec quelques connaissances avec UNIX
-Expérience en télécommunication
Si vous avez un intérêt ou vous voulez en savoir plus, je vous invite à postuler! Vous pouvez également nous contacter directement à notre bureau au 418-525-8163, par courriel au jimmy.chapados@randstad.ca ou visiter toutes nos offres d'emploi en TI sur notre site web suivant: https://www.randstad.ca/fr/jobs/s-technologies/quebec/quebec/
Au plaisir de vous connaître!
Randstad Professionals Canada
Randstad Canada is committed to building a diverse workforce reflective of the diversity of Canada. As a result, we promote employment equity and encourage candidates, especially those who identify as a woman, an Aboriginal person, a person with a disability or a member of a visible minority group, and any others who may contribute to the diversification of our workforce, to apply.
Randstad Canada is also committed to developing an inclusive, barrier-free selection processes and work environments.If contacted in relation to a job opportunity, you should advise your Randstad Representative or your local Randstad branch in a timely fashion of the accommodation measures which must be taken to enable you to be assessed in a fair and equitable manner.Information received relating to accommodation measures will be addressed confidentially.
For all feedback on equity and accommodation needs, please contact your local Randstad Canada Branch.
Level of education
undetermined
Work experience (years)
undetermined
Written languages
undetermined
Spoken languages
undetermined
Other Randstad's offers that may interest you