>
>
>
>

Surintendant de navire
This recruiter is online.
This is your chance to shine!
Apply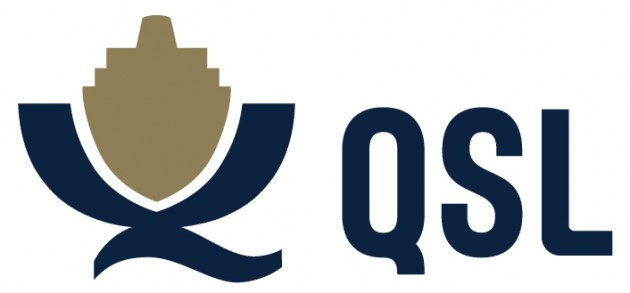 Starting date

:

As soon as possible
Number of positions available : 1
Salary

:

To be discussed
Work schedule

:

Full time

Job status

:

Permanent

Work shift

:

Day , Evening , Night , Weekend
PASSION – SOUCI DU CLIENT – EXCELLENCE OPÉRATIONNELLE – LA RÉUSSITE SUR MESURE
QSL est un leader dans l'industrie maritime et se distingue par ses solutions innovantes et sur mesure pour ses clients, d'où la promesse : QSL, la réussite sur mesure. Opérateur de terminaux maritimes à l'échelle nord-américaine et en forte croissance, QSL bénéficie d'une forte culture de gestion basée sur la santé et la sécurité au travail, la passion du métier, le souci du client et l'excellence opérationnelle.
POSTE DE SURINTENDANT :UN QUOTIDIEN - ZÉRO ROUTINE
Le surintendant le maitre-d 'œuvre des activités opérationnelles. Il est responsable d'organiser et de superviser les chargements et les déchargements de navires le tout en assurant le bon déroulement des opérations et la satisfaction de la clientèle. Il pilote et coordonne le travail des membres de son équipe.
AU QUOTIDIEN VOUS AUREZ À :
Superviser et assigner la main-d'œuvre dédiée aux opérations (journalier, opérateurs de machinerie, débardeurs);
Faire appliquer les méthodes de travail en assurant le respect des normes de santé, sécurité, sureté et d'environnement;
Planifier les besoins en main-d'œuvre, équipements et machinerie nécessaires aux opérations;
Assurer la synergie entre les différents intervenants lors des opérations (entretien, équipages des navires, représentant des clients, etc.);
Préparer tous les documents relatifs aux opérations et compléter les rapports informatiques dans nos différents systèmes.
UN TRAVAIL PLUS GRAND QUE NATURE - DÉFI – ACTION – LEADERSHIP – TRAVAIL À L'EXTÉRIEUR
CE QU'IL FAUT POUR RÉUSSIR :
Expérience en supervision de personnel
Leadership
Être orienté vers l'action et les résultats
Aimer travailler à l'extérieur
Aimer travailler avec des équipements et de la machinerie lourde
Débrouillardise et esprit pratique
Souci du client
Disponibilité pour travailler sur des horaires en rotation (horaires atypiques)
VOUS N'AVEZ PAS DE CONNAISSANCES MARITIMES? ON S'EN CHARGE! JOIGNEZ-VOUS À UNE ÉQUIPE DE PASSIONNÉS
BIENVENUE CHEZ VOUS!
Pour en apprendre davantage sur le poste de surintendant, consultez la fiche suivante : http://www.csmoim.qc.ca/public_upload/files/Portraits/Portrait_Patrick_mis_en_page.pdf
Level of education
College
Work experience (years)
3-5 years
Written languages
Fr : Intermediate
En : Advanced
Spoken languages
Fr : Advanced
En : Advanced
Leadership, disponibilité, gestion de personnel, habileté à travailler en équipe, gestion des priorités, la connaissance de la machinerie lourde est considérée comme un atout.
Medical and paramedical expenses coverage
Medical and paramedical expenses coverage
Other QSL's offers that may interest you