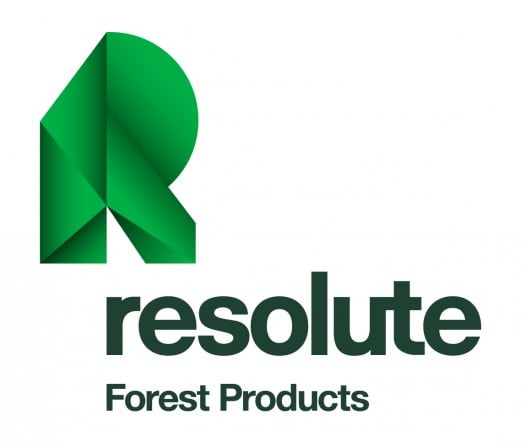 Description
We at Resolute are a diverse group of individuals who possess a wide variety of skills. Here, we believe that giving you the ability to maximize your potential without constraint is key to our shared success.

Our Ignace location in Ontario, Canada is currently seeking talent to fill the position of Sawmill Supervisor, Ignace Sawmill. This job is permanent, full-time.
Sawmill Supervisor, Ignace Sawmill
Resolute Forest Products is seeking candidates for the position of Sawmill Supervisor for our Ignace wood products operation in Northwest Ontario.  In this role, you will join a team of staff, operators and maintenance specialists during the operation of this facility.
The Sawmill Supervisor reports to the Sawmill Manager, and is directly responsible to provide shift supervision, and coordination of maintenance activities as we transition from project construction into daily operation activities. This key role will assist with the efficient, safe lumber manufacture, and related scheduling logistics with the assigned workforce.
Your Challenges:
Ensure application of highest Safety & Environmental standards for sawmill and yard operations

Oversee production sector by maximizing the use of materials, personnel and equipment to meet or exceed production goals, quality and financial performance (monitoring and cost reduction).

Supervise, direct and guide employees to help them achieve their maximum level of effectiveness; identify and meet their needs for training in their job, health and safety and the environment.

Work with supervisors of maintenance (mechanical and electrical) to ensure optimal performance and efficiency of maintenance activities (mechanical & electrical).

Ensure product quality meets customer requirements by performing the required inspections, and working with Quality Control and Technical Services to develop programs

Identify, recommend and / or implement changes to improve production procedures, equipment performance, working conditions and product quality in order to improve the efficiency of the sector

Ensure that all employees work in accordance with the rules, policies, programs and procedures of the Company, and with all applicable laws relating to health and safety and the ISO-14001 processes

Perform all administrative tasks (reports: production, maintenance, timesheets, health and safety, performance, training, transfer of personnel, environment, etc.)
Your team:
Reporting to the Sawmill Manager, you will be part of a results-oriented team whose members are encouraged to exceed expectations.
Your profile:
Bachelor's degree, technical diploma, or related industry experience

A minimum of 3 to 5 years of equivalent experience

Demonstrated progression in leadership roles
Your assets and skills
Health, Safety & Environmentally conscious;

Excellent communication and interpersonal skills

Ability to work as part of a team, to communicate with all levels of the organization and to adapt quickly to change

Strong analytical, organizational and problem solving skills.

knowledge of MS Office, and solid computer skills

A self-motivated individual who will work towards Safety, Environmental & Reliability Excellence

Good working knowledge of sawmill and planer mill equipment
What we are Offering:
Health, Safety & Environmentally conscious;

Competitive salary and annual bonus;

At least three weeks of vacation and three floating holidays a year from the first day of work, depending on your experience;

Full range of group insurance from the first day of work;

Telemedicine services;

Defined-contribution pension plan with generous employer participation from the first day of work;

Education assistance program;

Health club reimbursement program;

Work environment based on respect, inclusion and diversity correct.
Only selected candidates will be contacted.
Our Ignace Sawmill is located at the township of Ignace, ON. The community of Ignace is located 250km Northwest of Thunder Bay, ON and 106km east of Dryden, ON (for more information about the region, please visit http://town.ignace.on.ca/)
We offer competitive compensation and benefits packages. Hiring for this position is ongoing and will be filled as required. To be considered for this position, please apply today!
In order to be eligible for this position, you must be legally entitled to work in Canada for our company.
Resolute Forest Products is an equal opportunity employer committed to inclusive, barrier-free recruitment and selection processes and work environments.  We will accommodate the needs of applicants under the Ontario Human Rights Code and the Accessibility for Ontarians with Disabilities Act (AODA) throughout all stages of the recruitment and selection.
Forest products are essential, as are each and every one of our employees and contractors. We take the necessary steps to protect the health and well-being of our employees and to safeguard the integrity of all Resolute facilities.
We are all in this together. We are one community. We are #RESOLUTEPROUD
Be part of the change. Be part of a dynamic team.
We are a global leader in the forest products industry offering an energetic and safe work environment with opportunities and challenges that will help develop your skills. We are more than 8,000 employees in Canada, the United States and various other international locations.

We are looking for employees with the experience and expertise to improve our efficiency, increase our long-term profitability and deliver first-class products and services to our customers. And you, what are you looking for?

We are a company writing a new story for itself in a rapidly changing industry. We have made important inroads to ensure our viability and to be an environmental supplier of choice. Come take part of our history and be part of the change!

How are we building the Resolute of the future?
Find out in our Annual Report, available at resolutefp.com/publications.

Join the conversation!
Visit The Resolute Blog at blog.resolutefp.com and follow us on LinkedIn, Twitter, and YouTube.

18665
Read more
---
Work environment




---
Requirements
Level of education
undetermined
Work experience (years)
undetermined
Written languages
undetermined
Spoken languages
undetermined
Internal reference No.
Other Produits forestiers Résolu's offers that may interest you