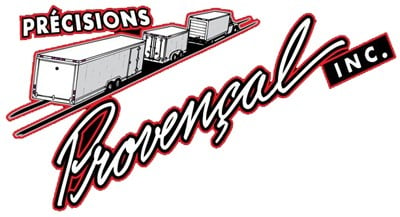 Benefits
Competitive salary
Insurance
Avantages sociaux
---
Description
Précisions Provençal est une entreprise innovatrice et créative spécialisée dans la fabrication de remorques fermées et de boîtes de camion sur mesure. Nous sommes une équipe dynamique située à seulement 20 minutes de St-Georges de Beauce.

TÂCHES ET RESPONSABILITÉS :
Sous l'autorité du supérieur immédiat, à l'aide du laser, l'opérateur devra découper le matériel selon les plans soit en aluminium, en acier ou en inox.
Utiliser le système de commande numérique pour opérer le laser;
Ajuster et introduire les codes avant d'effectuer les découpes au laser;
Lire et interpréter les plans de coupe;
Vérifier le résultat de chaque pièce suivant la coupe;
Charger et décharger les tables;
Savoir prioriser les bons de travail;
Procéder à l'entretien de l'équipement;
Effectuer des tâches connexes.

EXIGENCES :
Faire preuve de leadership et d'autonomie;
Aimer le travail d'équipe;
Être prêt à relever des défis;
Avoir de l'expérience dans le domaine serait un atout.
Read more
---
Work environment




---
Equal Opportunity Employer
This employer is an equal opportunity employer committed to diversity and inclusion. We are pleased to consider all qualified applicants for employment without regard to race, color, religion, sex, sexual orientation, gender identity, national origin, age, disability, protected veterans status, Aboriginal/Native American status or any other legally-protected factors. Disability-related accommodations are available on request for candidates taking part in all aspects of the selection process.
---
Requirements
Level of education
Professional
Work experience (years)
0-2 years
Written languages
Fr : Beginner

Spoken languages
Fr : Beginner

Other Précisions Provençal inc.'s offers that may interest you