>
>
>
>
>

Opérateurs/opératrices de machines de traitement des matières plastiques
This recruiter is online.
This is your chance to shine!
Apply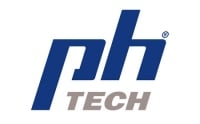 Opérateurs/opératrices de machines de traitement des matières plastiques
Starting date

:

2019-11-08
Number of positions available : 12
Salary

:

17.33 $

per hour
Work schedule

:

42 h

-

Full time

Job status

:

Permanent

Work shift

:

Day , Evening , Night , Weekend
PH Tech Inc., spécialiste dans la conception de profilés de fenêtres et portes-patio en PVC à haute performance, est présentement à la recherche d'opérateurs/opératrices de production. Il appartient à l'opérateur d'effectuer entre autres, les modifications de pièces de PVC (perçage, coupe, ajouts de composantes, etc.), emballer les profilés et identifier correctement le produit fini.

Le titulaire du poste devra :
Effectuer l'emballage, l'étiquetage et l'empilage des paquets de profilés de plastique sortant des extrudeurs;
Procéder au contrôle de qualité de base;
Remplir les différents rapports de production;
Utiliser différents outils pour effectuer des transformations sur les profilés.
Work experience (years)
0-2 years
Written languages
Fr : Intermediate
Spoken languages
Fr : Intermediate
Compétences recherchées :
Diplôme d'études secondaires ou équivalence du secondaire 5 (un atout);
Expérience dans le domaine manufacturier;
Aimer le travail physique;
Capacité à soulever des charges;
Expérience en conduite de chariots élévateurs (un atout).
Conditions diverses : Horaire rotatif jour/nuit de type 2-2-3, 12 heures par jour (horaire de jour 8h00 à 20h00, horaire de nuit de 20h00 à 8h00), modifiable selon convention collective.

PH Tech participe au bien-être de ses employés en offrant non seulement un climat de travail stimulant, mais également une gamme d'avantage sociaux tels que : un plan d'assurance collective avantageux, assurance-invalidité, assurance-vie, congés personnels et REER collectif. 

Ce poste vous intéresse ? Faites-nous parvenir votre c.v. à l'adresse recrutement@phtech.ca.
Other PH Tech's offers that may interest you