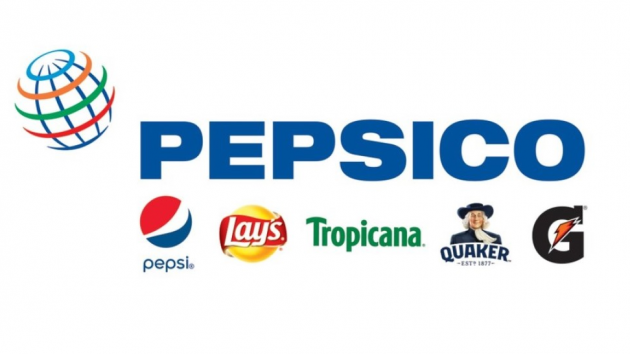 Cariste - Sept-Îles (28.46$/h)
PepsiCo Canada
Sept-Îles,QC
Salary

28.46 $ per hour

40.00 h - Full time

Permanent job

Day shift work

Published on

May 28th, 2023

1 position to fill as soon as possible
Benefits
Coffee
Dental insurance
Disability insurance
Employee referral bonus
Floating leave days
Life insurance
Medical and paramedical expenses coverage
Pension plan
Recognition program
Registered retirement savings plan
Vision care insurance
Wellness program
---
Description
À propos de PepsiCo
La mission de PepsiCo est de créer des sourires à chaque gorgée et à chaque bouchée. Nous nous engageons à commercialiser nos marques de consommation bien-aimées tout en faisant du bien à la planète et à nos communautés. Notre succès repose sur nos collaborateurs. Nous offrons à nos employés la possibilité d'avoir un impact significatif, d'acquérir de nouvelles compétences et de construire des carrières fructueuses dans un environnement de travail diversifié et inclusif. Apportez votre point de vue unique. Apportez votre curiosité. Apportez votre ingéniosité. Votre dynamisme. Parce que ce qui vous rend unique nous rend meilleurs.
À propos de vous
Tu es en forme et tu as du cran. Tu aimes gagner, même si la seule compétition, c'est toi-même. Tu as l'esprit d'équipe et tu es fier d'être facile à vivre, motivé et endurant. Vous voulez un emploi qui vous récompense pour vos points forts, sans détour, avec un bon salaire et une excellente culture d'équipe.
Votre expérience vous a permis de travailler dans des environnements où le travail d'équipe est essentiel. Vous avez occupé des emplois physiquement difficiles où la sécurité est importante. Nous recrutons en fonction de l'attitude et formons en fonction de compétences spécifiques.


Dans ce rôle, vous nous aiderez à faire parvenir nos célèbres marques aux personnes qui les aiment, partout au Canada. Voici ce que vous ferez :
Préparer les commandes des clients à l'aide d'un système automatisé Voice Pick

Construire des palettes stables, sûres et précises

Déplacer des produits pouvant peser jusqu'à 60 livres

Charger/décharger des camions

Exécuter toutes les tâches de manière sûre et efficace

Remplir des rapports

Suivre avec précision les instructions du chef d'équipe.
Read more
---
Work environment




---
Requested skills
Qualifications:
Vous êtes titulaire d'un diplôme d'études secondaires, d'un diplôme d'études professionnelles ou d'une équivalence.

Vous avez l'esprit d'équipe

Vous êtes en bonne forme physique

Vous avez des compétences de base en écriture et en mathématiques qui vous permettent de remplir les documents requis avec précision.
Compétences supplémentaires que vous pourriez avoir (non requises, elles constituent des atouts)
Expérience en tant que conducteur de chariot élévateur ou de chariot élévateur à fourche

Expérience en entrepôt
Exigences physiques et conditions de travail :
Vous pouvez soulever/porter des charges de 20 à 40 livres de manière répétitive pendant 8 à 10 heures par jour.

Vous pouvez soulever/porter jusqu'à 60 livres.

Vous êtes à l'aise dans un environnement à températures multiples.
Ce que vous pouvez attendre de nous :
Un environnement de travail qui accorde la priorité à la santé et à la sécurité

28,48 $ de l'heure avec des horaires à temps plein et des possibilités d'heures supplémentaires

Des gens et une culture formidables - apportez fièrement votre entièreté au travail !

Des opportunités. Nous sommes l'un des 10 meilleurs employeurs de jeunes au Canada. Posez-nous des questions lors de votre entrevue!
Processus de candidature
Visitez le site pepsicojobs.com

Les candidats présélectionnés seront contactés pour une première entrevue téléphonique de sélection.

Veuillez prendre connaissance de notre aperçu réaliste de l'emploi, auquel il sera fait référence tout au long du processus d'entrevue.
---
Equal Opportunity Employer
This employer is an equal opportunity employer committed to diversity and inclusion. We are pleased to consider all qualified applicants for employment without regard to race, color, religion, sex, sexual orientation, gender identity, national origin, age, disability, protected veterans status, Aboriginal/Native American status or any other legally-protected factors. Disability-related accommodations are available on request for candidates taking part in all aspects of the selection process.
---
Requirements
Level of education
High school
Work experience (years)
0-2 years
Written languages
En : Intermediate
Spoken languages
En : Intermediate
Internal reference No.
Other PepsiCo Canada's offers that may interest you