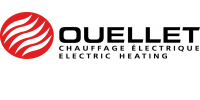 Benefits
Carpooling program
Pour les gens de Lévis/Québec, un service de navette est disponible pour le transport Lévis-L'Islet.
Commitment to work-life balance
Company discounts
Les employés ont accès à des rabais sur les produits fabriqués chez Ouellet Canada.
Employee assistance program
Notre assurance collective comprend un programme d'aide aux employés.
Employee referral bonus
Un programme de référencement permet aux employés d'obtenir une prime pour l'embauche d'un nouvel employé référé par eux.
Flexible hours
Lorsque le poste le permet, Ouellet Canada offre des horaires flexibles aux employés.
Floating leave days
Des congés mobiles sont offerts aux employés à chaque année.
Insurance
Une assurance collective est offerte aux employés incluant les garanties: maladie, vie et invalidité longue durée.
Long-term disability insurance
L'assurance collective offerte comprend une garantie d'assurance invalidité de longue durée.
On-going training
Au cours de leur carrière chez Ouellet Canada, les employés désirant se développer peuvent suivre diverses formations afin de se perfectionner ou d'apprendre de nouvelles notions.
Profit sharing program
En fonction des résultats de l'entreprise, un partage de profit est offert aux employés.
Recognition program
Reimbursement of professional association dues or membership fees
Pour les postes où la cotisation à une association professionnelle est nécessaire, nous remboursons les frais reliés à celle-ci.
Reimbursement of training and development activities
Lorsqu'une formation est nécessaire dans l'exercice des fonctions d'un employé, nous remboursons les frais de formation ou de perfectionnement.
Social activities organized by the company
Il y a un club social à l'interne qui organise des activités gratuites ou à faibles coûts pour les employés.
Telework
Pour les postes le permettant, le télétravail est accessible à tous.
Vacation
Les vacances sont établies en fonction de la politique en place dans l'entreprise.
Years of service recognition
Un programme de reconnaissance des années de service est en vigueur dans l'entreprise afin de souligner l'implication et le dévouement des employés.
---
Description
Tu aimes diagnostiquer et venir en aide à tes collaborateurs?
Le travail d'équipe, les projets et la recherche de solutions informatiques te passionnent?
Tu as un bon jugement, une facilité à communiquer et tu es organisé?
Tu désires mettre à profit ton expertise au sein d'une entreprise en constante évolution?
Joins-toi à nous!
En collaboration avec le Directeur TI, être Technicien(ne) en soutien informatique chez Ouellet, c'est d'offrir du soutien informatique et de prendre part à différents projets TI dans les diverses entités du Groupe Ouellet.
Tes responsabilités :
Faire le suivi des demandes de service auprès des clients internes;
Analyser, diagnostiquer et résoudre les billets de services complexes selon les délais et la priorité accordée;
Offrir un soutien de niveau 2 aux utilisateurs, et ce, pour l'ensemble des technologies utilisées par l'organisation;
Participer dans le soutien de niveau 1 aux utilisateurs;
Participer à divers projets TI;
Travailler dans les environnements TeamViewer, VMWare, Office365, Active Directory;
Standardisation/documentation du parc informatique;
Travailler en étroite collaboration avec les divers départements;
Toutes autres tâches requises par son supérieur.
Nous offrons :
Des défis valorisants permettant de développer une entreprise d'ici;
Une flexibilité d'horaire et de lieux de travail (emploi basé à l'Islet et occasionnellement à Montmagny, Lévis ou en télétravail);
Une ambiance conviviale et stimulante;
Un environnement de travail respectueux et gratifiant;
Des conditions de travail distinctives et des possibilités d'avancement.
Read more
---
Work environment




---
Requested skills
Ton profil :
Détenir un DEC en informatique;
Cumuler un minimum de 5 ans d'expérience en support aux utilisateurs, en centre d'appel, ou toute autre expérience pertinente;
Présenter de bonnes aptitudes en communication orale et écrite en anglais;
Posséder une bonne connaissance de la suite

Office, du système d'exploitation Windows (PowerShell, etc.) ainsi que les outils de télétravail

;
Connaissance de l'infrastructure du ERP Dynamics AX  ou Dynamics 365 (un atout);
Être disponible pour des déplacements occasionnels pouvant être à l'extérieur du pays;
Compréhension technique des composantes d'un ordinateur/portatif (matériel, logiciel et pilotes);
Faire preuve d'autonomie, de diplomatie et d'entregent;
Démontrer une bonne approche de résolution de problèmes, un bon sens de l'organisation et savoir gérer les priorités;
Avoir une facilité à communiquer et à entretenir de bonnes relations interpersonnelles.
---
Requirements
Level of education
College
Work experience (years)
0-2 years
Written languages
Fr : Advanced
En : Advanced
Spoken languages
Fr : Advanced
En : Advanced
Other Ouellet Canada inc.'s offers that may interest you