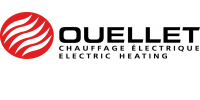 Superviseur(e) de production
Ouellet Canada inc.
180 3e avenue, L'Islet,QC
Salary

To be discussed

40.00 h - Full time

Permanent job

Evening shift work

Published on

August 31st, 2022

1 position to fill as soon as possible
Benefits
Clothing monetary allowance
Les vêtements Ouellet Canada sont offerts aux employés à prix réduit. Une partie du coût est payé par l'entreprise.
Company discounts
Les employés ont accès à des rabais sur les produits fabriqués chez Ouellet Canada.
Competitive salary
Ouellet Canada offre une rémunération compétitive ainsi que des avantages sociaux distinctifs.
Employee assistance program
Notre assurance collective comprend un programme d'aide aux employés.
Employee referral bonus
Un programme de référencement permet aux employés d'obtenir une prime pour l'embauche d'un nouvel employé référé par eux.
Floating leave days
Des congés mobiles sont offerts aux employés à chaque année.
Insurance
Une assurance collective est offerte aux employés incluant les garanties: maladie, vie et invalidité longue durée.
Long-term disability insurance
L'assurance collective offerte comprend une garantie d'assurance invalidité de longue durée.
On-going training
Au cours de leur carrière chez Ouellet Canada, les employés désirant se développer peuvent suivre diverses formations afin de se perfectionner ou d'apprendre de nouvelles notions.
Profit sharing program
En fonction des résultats de l'entreprise, un partage de profit est offert aux employés.
Recognition program
Reimbursement of professional association dues or membership fees
Pour les postes où la cotisation à une association professionnelle est nécessaire, nous remboursons les frais reliés à celle-ci.
Reimbursement of training and development activities
Lorsqu'une formation est nécessaire dans l'exercice des fonctions d'un employé, nous remboursons les frais de formation ou de perfectionnement.
Social activities organized by the company
Il y a un club social à l'interne qui organise des activités gratuites ou à faibles coûts pour les employés.
Telework
Pour les postes le permettant, le télétravail est accessible à tous.
Vacation
Les vacances sont établies en fonction de la politique en place dans l'entreprise.
Years of service recognition
Un programme de reconnaissance des années de service est en vigueur dans l'entreprise afin de souligner l'implication et le dévouement des employés.
---
Description
La gestion d'une équipe de production et l'atteinte d'objectifs te passionnent ?
Tu es polyvalent, organisé, positif et tu sais faire preuve de leadership ?
Tu désires mettre à profit ton expertise au sein d'une entreprise en constante évolution?
Joins-toi à nous!
Être Superviseur(e) de production chez Ouellet, c'est mettre à profit tes talents dans un contexte où la production est au cœur de notre succès, où la coordination efficace du travail est primordiale et où les défis font partie intégrante du quotidien.
Tes responsabilités :
Planifier et organiser l'ensemble des opérations de tes départements;
Gérer du personnel syndiqué (intégration, formation, SST, discipline, qualité, productivité et résolution de problèmes);
Assurer le respect des mesures de santé et sécurité au travail et faire de la prévention;
Recommander et mettre en application des mesures visant à augmenter la productivité;
Promouvoir un climat de travail propice à l'atteinte des objectifs d'efficacité, de qualité du produit, de délais requis, de sécurité au travail, etc.;
Participer à l'analyse et au suivi des performances et établir des stratégies d'amélioration.
Ton profil :
Diplôme dans une discipline reliée à la gestion des opérations

ou expérience équivalente;

Cumuler 5 ans d'expérience dans une entreprise manufacturière, dont 2 ans d'expérience dans un poste similaire ou équivalent;
Démontrer une gestion efficace du personnel dans une entreprise manufacturière syndiquée;
Connaitre les outils de productions et d'améliorations tels que les MRP, Kaizen, Lean, etc.;
Savoir utiliser différents logiciels informatiques tel que la suite Office et un système ERP;
Être responsable, autonome, diplomate, rigoureux et faire preuve de jugement et de leadership;
Posséder de bonnes aptitudes en communication et en travail d'équipe.
Nous offrons :
Horaire de soir du lundi au jeudi de 16h15 à 2h45;
Des défis valorisants permettant de développer une entreprise d'ici;
Une ambiance convivial et stimulante;
Un environnement de travail respectueux et gratifiant;
Des conditions de travail distinctives et des possibilités d'avancement.
Read more
---
Work environment




---
Equal Opportunity Employer
This employer is an equal opportunity employer committed to diversity and inclusion. We are pleased to consider all qualified applicants for employment without regard to race, color, religion, sex, sexual orientation, gender identity, national origin, age, disability, protected veterans status, Aboriginal/Native American status or any other legally-protected factors. Disability-related accommodations are available on request for candidates taking part in all aspects of the selection process.
---
Requirements
Level of education
Professional
Work experience (years)
3-5 years
Written languages
Fr : Advanced
En : Beginner
Spoken languages
Fr : Advanced
En : Beginner
Other Ouellet Canada inc.'s offers that may interest you