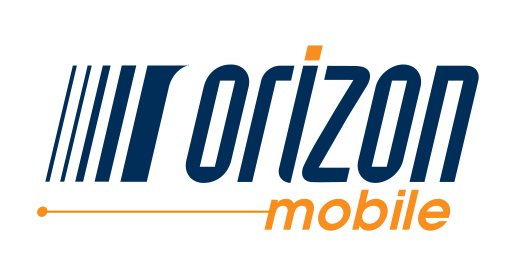 Technicien - installateur en télécommunication - Amos
Orizon Mobile
641 Avenue du Parc, Amos,QC
Salary

To be discussed

40 h - Full time

Permanent job

Day shift work

Published on

November 13th, 2022

1 position to fill as soon as possible
Benefits
Commitment to work-life balance
Company discounts
Competitive salary
Employee assistance program
Employee referral bonus
Free parking
Life insurance
Long-term disability insurance
Medical and paramedical expenses coverage
Paid sick leave
Salary insurance
Social activities organized by the company
Travel insurance
---
Description
Tu recherches un poste stimulant dans le domaine des technologies de l'information ?
Orizon Mobile est à la recherche d'une personne dynamique qui pourra amener son expertise en tant que technicien-installateur en télécommunications à Amos.
T'es un patenteux de nature ? La satisfaction de la clientèle, t'as ça dans le sang ? Tu te vois travailler sur des projets d'envergure avec notre belle équipe, mais n'a peut-être pas l'expérience nécessaire ? Chez Orizon Mobile, nous sommes prêts à faire de toi un vrai professionnel du métier ! Avec ton envie d'apprendre et notre savoir-faire, nous allons faire de toi un technicien-installateur hors-pair ! Envoie-nous ton CV, on va jaser !
Voici à quoi pourrait ressembler ton « day-to-day » et ce que nous attendrons de toi :
Effectuer, dans des délais normaux, les installations, l'assemblage, les ajustements, la programmation et l'entretien des équipements, des appareils radio et accessoires de communication en atelier ou sur la route ;

Diagnostiquer les problèmes mineurs, effectue les réparations et fait l'entretien des équipements de communication sans fil (portatifs, mobiles, …) ;

Remplir les bordereaux de travail avant de les remettre au répartiteur (dans les succursales régionales) ou au représentant au service à la clientèle (autres succursales) ;

Nettoyer les équipements avant de les remettre aux clients ;

Veiller au bon fonctionnement de tout équipement ou véhicule qu'il utilise et rapporte toute anomalie à son supérieur immédiat le cas échéant ;

S'assurer de la qualité des travaux effectués ;

Veiller à la propreté de tout matériel, endroit de travail et véhicule ;

Exécuter toutes autres tâches connexes nécessaires à la bonne marche de son département.

Voici le type de personnalité que nous recherchons pour le poste :
Tu aimes travailler en équipe ;

L'organisation, l'analyse et le relèvement de défis te définissent ;

Tu es autonome et aimes gérer ta planification de charge de travail ;

Ton éthique professionnelle nous impressionne (le veston et la cravate c'est optionnel pour nous !).

Maintenant que nous savons que tu es le candidat idéal, voici pourquoi Orizon Mobile est LA place pour toi ! Tout d'abord, le classique :
Formation continue ;

Assurances collectives ;

Plan de retraite, etc…

Et maintenant, qu'est-ce qu'on a à t'offrir :
Flexibilité ? Ça, on connaît ! Routine ? Non, ça on ne connaît pas !

L'employé est au centre de nos décisions (la direction qui vise le bonheur de tous)

Une ambiance de travail exceptionnel

Un programme de formation personnalisé

Des activités d'équipe, et plus !
Équité en emploi
Cet employeur souscrit au principe d'équité en emploi et applique un programme d'accès à l'égalité en emploi pour les femmes, les autochtones, les minorités visibles, les minorités ethniques et les personnes handicapées.
Read more
---
Work environment




---
Requested skills
Côté personnalité, tout est okay ? Et si on parlait de tes compétences :
Un DEC en télécommunication (ou équivalent) ;

De l'expérience en installation, entretien et utilisation d'équipements de télécommunication ;

De l'expérience en radiocommunications ;

De l'expérience en réparation d'appareils électroniques ;

De l'expérience en téléphonie conventionnelle ou téléphonie IP (serait un atout) ;

De l'expérience en informatique (serait un atout) ;

Dynamisme et ambition ;

Des aptitudes remarquables à communiquer ;

Sens des responsabilités et de l'organisation ;

Être autonome et avoir un bon esprit d'équipe, un bon sens de la planification ;

Avoir un permis de conduire valide au Québec ;

Grandes aptitudes pour le travail d'équipe ;

Excellent sens de l'initiative et attitude positive ;

Capacité à travailler sous pression.
---
Equal Opportunity Employer
This employer is an equal opportunity employer committed to diversity and inclusion. We are pleased to consider all qualified applicants for employment without regard to race, color, religion, sex, sexual orientation, gender identity, national origin, age, disability, protected veterans status, Aboriginal/Native American status or any other legally-protected factors. Disability-related accommodations are available on request for candidates taking part in all aspects of the selection process.
---
Requirements
Level of education
High school
Work experience (years)
0-2 years
Written languages
Fr : Beginner
En : Intermediate
Spoken languages
Fr : Beginner
En : Intermediate
Internal reference No.
Other Orizon Mobile's offers that may interest you