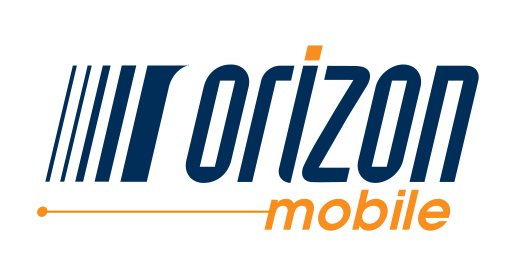 Benefits
Air conditioning
Commitment to work-life balance
Competitive salary
Dental insurance
Employee assistance program
Employee referral bonus
Free parking
Life insurance
Medical and paramedical expenses coverage
Paid sick leave
Public transportation nearby
Salary insurance
Social activities organized by the company
Telework
---
Description
Orizon Mobile est une équipe composée de gens fiers et passionnés qui se spécialise dans le domaine des télécommunications depuis plus de 30 ans. Les quelque 170 employés qui y travaillent partagent les mêmes valeurs : offrir un service client qui nous démarque et offrir un climat de travail respectueux qui valorise les compétences de tout un chacun. Nous sommes à la recherche Adjoint(e) administratif (ve) au VP ventes et marketing. Cette personne aura la chance de participer à la croissance de l'organisation en pilotant divers dossiers et projets

Chez Orizon Mobile, nous croyons que pour être heureux au travail, le personnel doit pouvoir s'épanouir, détenir une certaine autonomie, développer un sentiment d'appartenance envers l'entreprise ainsi que de bonnes relations avec les autres. Chaque jour, nous mettons tout en œuvre pour offrir les conditions optimales dans un environnement de travail agréable. C'est dans ce milieu stimulant que la perle rare recherchée devra :


Travailler de pair avec le Vice-Président Vente et Marketing dans ses diverses tâches
Sortir des rapports de ventes du ERP et CRM
Aider dans la gestion des projets marketing et des plates formes web
Participer aux planifications et aux préparations de rencontres annuelles et évènements
Effectuer les communications internes pour la mise à jour des informations diverses pour les ventes
Gestion d'agenda du VP ventes et marketing
Participe à l'élaboration et à l'exécution du budget annuel
Autres tâches motivantes :)
Voici ce que nous offrons de plus
Un téléphone intelligent à l'usage de l'emploi
Plan de carrière et programme de formation personnalisé
Possibilité d'avancement
Programme de référencement $$
Une direction présente qui démontre sa reconnaissance aux employés
Une ambiance de travail exceptionnel où avoir du fun fait partie de nos valeurs !
Des activités sociales, concours, et plus encore !

Et bien sûr, le classique :
Formation continue
Assurances collectives
Plan de retraite
Possibilité de cotiser à un REER/RPDB
Programme d'aide aux employés (PAE)
Read more
---
Work environment




---
Requested skills
Avoir un excellent français parlé et écrit 
Maitriser Excel et office 360
DEC, DEP en administration, comptabilité serait un atout
Être organisé et structuré
Savoir être et aimer travailler en équipe
---
Equal Opportunity Employer
This employer is an equal opportunity employer committed to diversity and inclusion. We are pleased to consider all qualified applicants for employment without regard to race, color, religion, sex, sexual orientation, gender identity, national origin, age, disability, protected veterans status, Aboriginal/Native American status or any other legally-protected factors. Disability-related accommodations are available on request for candidates taking part in all aspects of the selection process.
---
Requirements
Level of education
Professional
Work experience (years)
0-2 years
Written languages
Fr : Advanced
Spoken languages
Fr : Advanced