>
>
>
>

Valoriste - Écocentres Québec
This recruiter is online.
This is your chance to shine!
Apply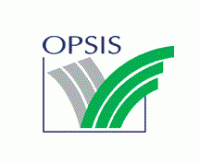 Valoriste - Écocentres Québec
Internal reference No. RD-04-03-19

Starting date

:

As soon as possible
Number of positions available : 1
Salary

:

To be discussed
Work schedule

:

10.00 to 40.0 h

-

Full time , Part time

Job status

:

Permanent , Seasonal

Work shift

:

Day , Evening , Weekend
PRÉPOSÉ VALORISTE

Opsis Gestion d'infrastructures inc., Spécialiste de la gestion et l'entretien d'infrastructures, offre des niveaux de services garantis et utilise les techniques de gestion et d'exploitation les plus récentes, afin de permettre à ses clients de se concentrer sur leur métier principal, l'esprit tranquille, sachant que la gestion quotidienne des autres services est assurée par des experts. La réussite du partenariat que nous entretenons avec nos clients, découle de l'écoute, la souplesse et l'efficacité que nous avons su développer au fil des années. Cette réussite est également le fruit d'un travail d'équipe. La synergie des qualités individuelles de ses collaborateurs, constitue pour Opsis la clé de voûte de son excellence.
Nous sommes actuellement à la recherche de valoristes pour les écocentres de l'Hêtrière, Beauport, Val-Bélair et Des Rivières situés dans la belle région de Québec. Nous cherchons des gens motivés et passionnés qui sauront répondre aux besoins des citoyens quant à la récupération des matériaux domestiques.

Responsabilités
Accueillir et contrôler les arrivées des citoyens
Assurer la distribution des produits récupérés aux bons endroits
Répondre aux questions et informer les citoyens
Sensibiliser la population à des meilleures pratiques environnementales
Maintenir le site de l'écocentre dans des conditions impeccables
Exigences
Avoir de l'expérience dans le service à la clientèle
Communique bien en français (oral et écrit)
Capacité à travailler à l'extérieur durant de longues périodes
Compétences
Être motivé
Avoir le souci de l'environnement
Sens aigu du service à la clientèle
Être ponctuel
Être autonome
Bon jugement
Savoir respecter les règles de sécurité
Savoir être et courtoisie
Le poste vous intéresse ? Nous vous invitons à postuler directement en ligne via le site d'offre d'emploi.
Nous remercions l'ensemble des candidats pour leur intérêt pour le poste, cependant seuls les candidats retenus en entrevue seront contactés.
Level of education
High school
Work experience (years)
undetermined
Written languages
Fr : Beginner
Spoken languages
Fr : Advanced
Other Opsis Gestion d'Infrastructures inc.'s offers that may interest you