>
>
>
>

Préposé à l'écocentre (des Rivières)
This recruiter is online.
This is your chance to shine!
Apply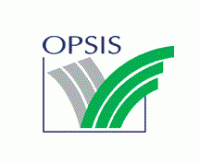 Préposé à l'écocentre (des Rivières)
Internal reference No. RD-24-01-19

Starting date : As soon as possible
Number of positions available : 1
Salary : To be discussed
Work schedule :

35.00 h

-

Full time

Job status :

Casual , Permanent

Work shift :

Day , Evening , Weekend , On call
Opsis Gestion d'infrastructures inc., Spécialiste de la gestion et l'entretien d'infrastructures, offre des niveaux de services garantis et utilise les techniques de gestion et d'exploitation les plus récentes, afin de permettre à ses clients de se concentrer sur leur métier principal, l'esprit tranquille, sachant que la gestion quotidienne des autres services est assurée par des experts. La réussite du partenariat que nous entretenons avec nos clients, découle de l'écoute, la souplesse et l'efficacité que nous avons su développer au fil des années. Cette réussite est également le fruit d'un travail d'équipe. La synergie des qualités individuelles de ses collaborateurs, constitue pour Opsis la clé de voûte de son excellence.
Opsis Gestion d'infrastructures inc. est présentement à la recherche d'un préposé (valoriste) pour l'écocentre des Rivières.

Responsabilités
- Accueillir et Contrôler les arrivées des citoyens
- Assurer la distribution des produits récupérés aux bons endroits
- Répondre aux questions et informer les citoyens
- Sensibiliser la population à des meilleures pratiques environnementales
- Maintenir le site de l'écocentre dans des conditions impeccables
Exigences

- Diplôme d'études secondaires
- Expérience dans le service à la clientèle
- Capacité à bien communiquer en français (oral et écrit)

Compétences
- Autonomie
- Bon sens relationnel
- Bon esprit d'équipe
- Bon sens de la communication
- Capacité à manœuvrer lors de situations tendues
- Capacité à travailler à l'intérieur et l'extérieur


Le poste vous intéresse ? Nous vous invitons à poser votre candidature à l'adresse suivante : rdurand@opsis.com ou directement en ligne via le site d'offre d'emploi.


Nous remercions l'ensemble des candidats pour leur intérêt pour le poste, cependant seuls les candidats retenus en entrevue seront contactés.
Level of education
High school
Work experience (years)
0-2 years
Written languages
Fr : Advanced
Spoken languages
Fr : Advanced
Other Opsis Gestion d'Infrastructures inc.'s offers that may interest you