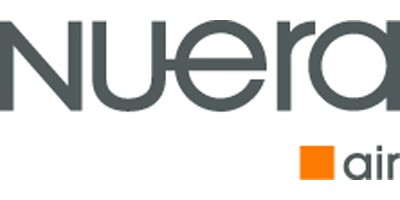 Benefits
Air conditioning
Dental insurance
Disability insurance
Employee assistance program
Free parking
Insurance
Life insurance
Paid sick leave
Registered retirement savings plan
Social activities organized by the company
Travel insurance
Vacation
---
Description
The position of Inventory Supervisor will report to the Distribution Director. The position requires good experience in managing employees and good knowledge of inventory systems. The work is varied; employee management, analysis, implementation and follow-up of procedures and requests a floor presence as needed. The supervisor must ensure a presence during daily floor tasks and operations with his team.

Main tasks :

Supervise the inventory and receiving team. 1 analyst, 1 team leader and 6 clerks/forklift drivers. He will be responsible for their schedule, development, evaluations and productivity.
Participate in hiring if necessary.
Responsible for all work organization related to inventories. The revision and improvement of procedures are directly under his responsibility.
Optimize the work of his team members in a constantly changing work environment. The management of priorities must be one of its strengths.
Responsible for inventory control and its accuracy.
Ensure constant communication with management and collaborating departments.
Set up a simple and effective cyclic counting system.
Carry out analyzes of inventory discrepancies and propose concrete solutions.
Participate in the development of replenishment strategies between warehouses.
Ensure a rigorous control on the quality of our receptions and will communicate the problematic cases to the purchasing department.
Work closely with other departments to meet the requirements of internal and external customers.
Promote and ensure compliance with occupational health and safety rules
Participate in the search for solutions to the various problems and challenges raised.
Ensure the cleanliness and organization of the premises.
Ensures the maintenance of a harmonious working environment and climate
Read more
---
Work environment


---
Requested skills
Non technical skills:

- Skills in personnel management and good mobilizing leadership.
- Ability to organize work and manage priorities
- Fluency in French (spoken and written), functional English.
- Skills in analysis and problem solving.
- Ability to make decisions quickly. Action oriented. Spirit of initiative and discernment.
- Concern for quality and work well done. Thorough. Observer. Rigorous.
- Ability to work under pressure and work on several projects at the same time.
- Priority management. Structure.
- Sense of organization, respect of commitments made.
- Ease of approach.
- The ability to work in a team.
- Good skills for physical and manual work. Good physical shape.
---
Equal Opportunity Employer
This employer is an equal opportunity employer committed to diversity and inclusion. We are pleased to consider all qualified applicants for employment without regard to race, color, religion, sex, sexual orientation, gender identity, national origin, age, disability, protected veterans status, Aboriginal/Native American status or any other legally-protected factors. Disability-related accommodations are available on request for candidates taking part in all aspects of the selection process.
---
Requirements
Level of education
College
Work experience (years)
3-5 years
Written languages
Fr : Intermediate
En : Intermediate
Spoken languages
Fr : Intermediate
En : Intermediate
Internal reference No.
Other Nuera Air's offers that may interest you