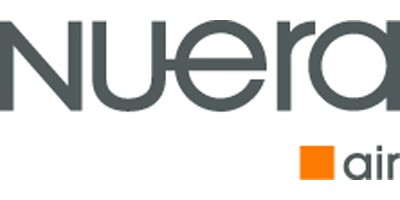 Benefits
Deferred profit sharing plan DPSP
Dental insurance
Employee assistance program
Free parking
Life insurance
Long-term disability insurance
Medical and paramedical expenses coverage
Paid sick leave
Travel insurance
Vacation
---
Description
The Director of Finance is a key role on the management team and will be an integral part of the company's success. This position reports directly to the President and will be responsible to structure and optimize the finance organization to maximize profitability through superior financial strategic planning, an exceptional business acumen combined with a high level of integrity and rigor, all contributing to further drive the company growth. The incumbent will collaborate closely with all departments and provide insight into forecasting to maintain a high-level profitability allowing to set the stage for our continued growth. The Head of Finance will foster a growth-oriented culture while coaching and developing a team of 6-8 accounting/finance specialists focusing on continuous improvements as well as implementing best practices to ensure its function is recognized as a best-in-class organization within the company.
The Role
Develop a global finance strategy in line with best practices including, but not limited to, a governance structure supported by strong internal controls to safeguard the company's assets and ensure proper treatment of its liabilities.
Report on the organization's financial results and ensure its full compliance with our corporate policies as well as with generally accepted accounting principles.
Contribute to the company's business planning and monitor results by considering growth and profitability objectives.
Spearhead all cost improvement initiatives to continuously improve the bottom line.
Act as a change agent by instilling with his peers on the management committee the expected and sustained thoroughness on key financial matters.
Collaborate with Sales and Marketing to analyze customer and product profitability while ensuring accurate application of costing practices.
Prepare annual budgets in line with the company's business strategy along with the members of the management committee.
Perform all periodic analyses of the income statement, inventory, capital, headcount, and cash flow and compare results with prior periods, forecasts, and the annual budget. Provide solid quantitative and qualitative information on major variances conveyed in management reports to guide the management committee in the decision-making process.
Manage cash flow to optimize its use, respect bank commitments and meet management's objectives.
Optimize current accounting and financial processes and systems allowing for relevant information to be accurately and timely available for decision making.
Define the company's financial technology orientation to ensure present and future management information needs are met.
Ensure the proactive protection of the company by carrying out risk management through the negotiation and update of insurance files.
Develop and continuously improve finance metrics, serving to both promote the financial organization's success and provide visibility to key financial indicators to steer management appropriately.
Lead, develop, and coach a skilled and globally diverse team of accountants and finance specialists.
Who You Are
Strong finance leader with 15+ years' experience in a multi-layered, global organization, preferably in CPG or manufacturing of products sold direct to the customer including 10 years in personnel management and the manufacturing sector.
Holds the CPA designation.
Seasoned finance professional with a proven track record of significant examples of leading successful finance functions along with recommended and implemented changes.
Skilled at leading a growth-oriented and customer-centric organization with the ability to successfully lead change.
Proven track record in building collaborative relationships, fostering engagement and discretionary effort, and helping a globally diverse team of accounting/finance specialists to grow through coaching, mentoring and constructive feedback
Possess superior planning and control skills.
Experience with designing and implementing KPIs and scorecards for effective measurement and exceptional management of financial indicators.
Strong background in implementing and utilizing effective financial systems.
An original thinker able to develop new ways of tackling challenges, generating solutions, and communicating these effectively to all levels of team members as well as senior leadership.
Exceptional ability to prioritize, develop action plans and drive new strategies to improve costs.
Fluently bilingual in French and English with excellent communication skills – both written and spoken.
Read more
---
Work environment


---
Requirements
Level of education
University
Work experience (years)
10+ years
Written languages
Fr : Advanced
En : Advanced
Spoken languages
Fr : Advanced
En : Advanced
Internal reference No.
Other Nuera Air's offers that may interest you