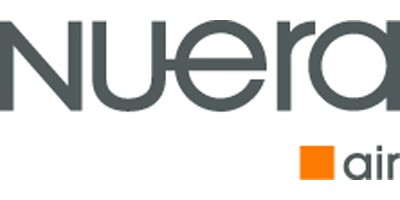 Benefits
Air conditioning
Dental insurance
Disability insurance
Employee assistance program
Free parking
Insurance
Paid sick leave
Registered retirement savings plan
Social activities organized by the company
Travel insurance
Vacation
---
Description
Under the responsibility of the Director of Finance, the incumbent will be responsible for preparing monthly financial statements as well as producing certain critical analytical, administrative and financial reports, and assists the Director by supervising the activities of team members.
Main tasks* :
Prepare and document month-end

Coordinate and assist with inventory counts and closures
Coordinate and assist in the closing of accounts receivable
Coordinate and assist in closing accounts payable
Coordinate and assist with bank reconciliations
Produce all end-of-month supporting tables (expenses accrued, expenses paid in advance, provision for bad debts, etc.)

Prepare journal entries
Produce monthly financial statements
Responsible for group insurance management and payments
Responsible for the management and disbursements of the pension fund
Produce monthly GST-QST reports
Analyze some GL accounts
Prepare and document the end of the year

Prepare all documents and supporting documents for the annual audit
Assist auditors

Participate in the hiring of staff for his team and ensure his training.
Assist the director in the supervision of the members of his team.
Ensure with the human resources department the application of work processes in connection with preventive measures in health and safety at work.
Ensure the maintenance of a harmonious working environment and climate


*Non-exhaustive list
Read more
---
Work environment


---
Requested skills
Training and experience:
Have a university degree in accounting
Possess the CPA designation (an asset).
Have a minimum of 5 years of experience in a similar position.
Technical skills :
Excel in management accounting
Knowledge of labor laws and regulations.
Good capacity in planning and control.
Be ACP certified (an asset).
Master the Windows environment, the Internet as well as a good knowledge of accounting software.
Good written and verbal communication in both French and English.
Non-technical skills:
Leadership / Ability to motivate, guide staff and develop their skills.
Methodical.
Demonstrates rigor.
Attention to detail and a job well done (quality).
Capacity for initiative and discernment.
Priority management. Know how to manage your time and prioritize your work.
Sense of organization.
Ability to work under pressure.
Ability to speak with tact and diplomacy.
Ability to work in a team and with a flexible approach.
Reliable, honest and discreet person.
---
Equal Opportunity Employer
This employer is an equal opportunity employer committed to diversity and inclusion. We are pleased to consider all qualified applicants for employment without regard to race, color, religion, sex, sexual orientation, gender identity, national origin, age, disability, protected veterans status, Aboriginal/Native American status or any other legally-protected factors. Disability-related accommodations are available on request for candidates taking part in all aspects of the selection process.
---
Requirements
Level of education
University
Work experience (years)
6-9 years
Written languages
Fr : Advanced
En : Advanced
Spoken languages
Fr : Advanced
En : Advanced
Internal reference No.
Other Nuera Air's offers that may interest you