>
>
>
>
>
Représentant service client - support aux détaillants, appels entrants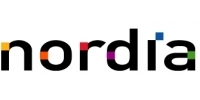 Représentant service client - support aux détaillants, appels entrants
Internal reference No. 1284

Starting date :2017-11-06
Number of positions available : 10
Salary :

14.25 $

per hour
Work schedule :

30 to 40 h

-

Full time , Part time

Job status :

Permanent

Work shift :

Day , Evening , Weekend , Work shift
Représentant service client - support aux détaillants, appels entrants
Le résultat d'une touche personnelle :
Nordia est le plus grand fournisseur canadien de solutions de service à la clientèle, avec des centres de contact en Colombie-Britannique, Ontario, Québec et Nouveau-Brunswick. Nous fournissons une vaste gamme de services de soutien pour aider les clients à tirer le maximum de leurs services et résoudre leurs problèmes.
Les gens sont réellement au cœur de nos activités et notre priorité absolue est d'offrir un milieu stimulant et gratifiant à nos employés, avec une rémunération globale parmi les plus concurrentielles de l'industrie. Nos représentants confirment le succès de ce partenariat : selon le sondage aux employés 2016, 85 % recommanderaient Nordia comme employeur à leur famille et amis!
Est-ce que le poste représentant support aux détaillants est fait pour toi?
tu établis aisément une communication et un lien avec les autres?
tu te préoccupe du succès de tes collègues?
tes expériences démontrent ton attention constante aux détails?
Si c'est le cas, cette opportunité est pour toi.
Nous recherchons des représentants sympathiques et dynamiques en mesure d'aider les agents en magasin à conclure leurs transactions de vente. De plus, ces représentants offre une assistance immédiate aux usagers de la téléphonie mobile supportés par la plus grande entreprise de communication au Canada.
Qu'est ce qui est attendu du représentant :
À titre de représentant service à la clientèle :

fournir un soutien direct à la clientèle lié aux demandes de transferts de numéro sans-fil, de transferts de responsabilité ainsi qu'avec toutes questions de facturation.
transferts de compte;en fonction des besoins du client, passer d'un appel de service à une proposition de vente sur des produits et services à valeur ajoutée.
À titre de représentant support aux détaillants, vous aiderez les agents en magasins à :
répondre à leurs demandes relatives aux produits et services mobiles afin de les aider à compléter leurs transactions en magasin;
prendre en charge certaines transactions qui ne peuvent pas être complétées en magasin comme l'activation de nouveaux abonnements, les changements d'appareils, de numéros de téléphone ainsi que les changements de plans tarifaires et d'options
répondre à des demandes variées touchant tant aux produits qu'aux procédures de traitement en magasin.
Ce qui est nécessaire pour se joindre à l'équipe :
diplôme d'études secondaires;ê
tre familier avec la technologie cellulaire;
capacité à résoudre des problèmes et faciliter la prise de décision;
apte à maintenir une discussion et faire la saisie d'information en simultané;
disponible pour travailler en après-midi, en soirée et les week-ends;
expériences antérieures en service à la clientèle, un atout important.
Ce que nous offrons:
salaire de base compétitif : 14,25$ / heure (comprend une prime de 1,25$ / heure travaillée);
prime incitative mensuelle basée sur la performance;prime horaire pour les heures travaillées les week-ends;
horaire variant entre 37,5 et 40 heures semaine et, selon les disponibilités du candidat, la possibilité d'un horaire à temps partiel après la période de formation;
programme de formation et d'encadrement entièrement rémunéré;
une gamme complète d'avantages sociaux après 6 mois de service incluant:assurance médicaments, plan dentaire et assurance-vie;
des rabais exceptionnels sur les produits et services de télécommunications.
Pour en apprendre plus sur le site de Nordia Rouyn, cliquez sur le lien suivant:: http://www.fr.nordia.ca/postes-disponibles-rouyn-noranda
La formation débute le 6 novembre prochain
Level of education
High school
Work experience (years)
0-2 years
Written languages
Fr : Advanced
Spoken languages
Fr : Advanced
Programme de commissions ou primes au rendement offert
Equal Opportunity Employer
This employer is an equal opportunity employer committed to diversity and inclusion. We are pleased to consider all qualified applicants for employment without regard to race, color, religion, sex, sexual orientation, gender identity, national origin, age, disability, protected veterans status, Aboriginal/Native American status or any other legally-protected factors. Disability-related accommodations are available on request for candidates taking part in all aspects of the selection process.
Other Nordia inc.'s offers that may interest you