>
>
>
>

Advisor - St-Hubert
This recruiter is online.
This is your chance to shine!
Apply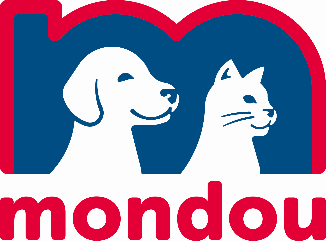 Starting date

:

As soon as possible
Number of positions available : 1
Salary

:

To be discussed
Work schedule

:

15 to 20 h

-

Part time

Job status

:

Permanent

Work shift

:

Day , Evening , Weekend
Nature of the position
Founded on a deep love for animals, Mondou strives to meet customer needs and provide expert advice on a daily basis.Every employee plays a key role in delivering this service by serving as an ambassador for Mondou's values. The advisor must therefore demonstrate passion, skill and integrity in dealings with visitors and their companions.
Contributing to Mondou's mission means doing the following every day:
Greet customers warmly, assess the needs of their four-legged friends-but don't worry: if wings are your thing we've got you covered!-and provide insightful advice
Use your merchandising talents to carry out the planograms provided by the merchandising department
Complete the customer experience during transactions at the register
Embody Mondou's values day in, day out for the benefit of both customers and co-workers
Receive shipments and place merchandise on the shelves: it's the most physically demanding task, but it keeps you in shape!
Level of education
High school
Work experience (years)
0-2 years
Written languages
Fr : Intermediate
En : Intermediate
Spoken languages
Fr : Advanced
En : Intermediate
To be happy at Mondou, you need to:
Love meeting people and building relationships
Believe that trust and integrity are the foundation of every solid relationship
Be really passionate about animals
Work closely with your team and help create a unique work environment
Be interested in continuously developing your skills
To succeed in your role at Mondou, you must:
Have around two years of customer service experience including using a cash register
Have a high school diploma
Have studied sales, business management or the pet industry (asset)
Have experience with animals (asset)
Be comfortable lifting heavy loads
Communicate fluently in English and French
You can expect to work 5 to 10 hours a week.
We love our pets! How about making a career of it?
Come and meet our in-store managers

*The use of the masculine gender has been adopted to facilitate the reading and has no discriminatory intent.
Employee assistance program
Employee assistance program
Professional training and development program
Professional training and development program
Other Mondou Magasins's offers that may interest you