---
This recruiter is online.
This is your chance to shine!
Apply Now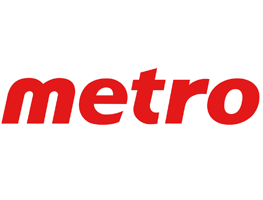 Commis fruits et légumes
Metro
Candiac,QC
Salary

To be discussed

Published on

July 19th, 2022

As soon as possible
Description
Titre du poste : Commis fruits et légumes
Type de poste : Permanent
Numéro de la demande : 27290
Bannière : Metro
Statut : Temps plein
Alimentation Ian Des Granges-Giroux Inc. (Metro Candiac)
SOMMAIRE :
Sous la supervision du (de la) supérieur(e) immédiat(e) (gérant(e) des fruits et légumes), est responsable du travail général de son département au niveau des opérations courantes et du service à la clientèle.
TÂCHES :
- Recevoir et faire le décompte des marchandises destinées à la vente, telles que fruits, légumes et tout autre produit vendu par son département, commandées par le (la) gérant(e) du département ou l'assistant(e) gérant(e) et voir à ce qu'elles soient correctement mises en place dans l'entrepôt, le réfrigérateur ou tout autre endroit assigné pour l'entreposage.
- Faire la préparation des fruits et légumes, les emballer, peser, étiqueter et mettre en tablette, selon les règles du département, les produits destinés à la vente.
- Effectuer les changements de prix sur les tablettes et s'il y a lieu, sur les produits de son département.
- Effectuer, s'il y a lieu, la rotation des marchandises en tablette et tenir propres les aires de travail.
- Être préposé(e) au service à la clientèle dans son département.
- Respecter les standards de salubrité gouvernementaux.
- Porter les équipements de sécurité requis.
- Nettoyer les espaces de travail dans lesquels il (elle) travaille et tenir propres les surfaces de vente telles les comptoirs, présentoirs, etc.
- Exécuter toute autre tâche connexe requise par son (sa) supérieur(e) immédiat(e).
COMPÉTENCES RECHERCHÉES :
- Orienté vers le client
- Bonne habileté de communication
- Esprit d'équipe
- Initiative
- Autonomie
- Expérience dans un poste similaire
Metro valorise, respecte et mise sur les différences et les compétences de ses employés provenant de tous les horizons. Nous considérerons toutes les candidatures qualifiées.
Seuls les candidats sélectionnés seront contactés.
Nous demandons respectueusement aux agences de ne pas communiquer avec nous ou nous faire parvenir des candidatures non sollicitées.
Read more
---
Work environment




---
Requirements
Level of education
undetermined
Work experience (years)
undetermined
Written languages
undetermined
Spoken languages
undetermined
Internal reference No. 173093b99e37baef7cd70c9d58941964
Other Metro's offers that may interest you
---