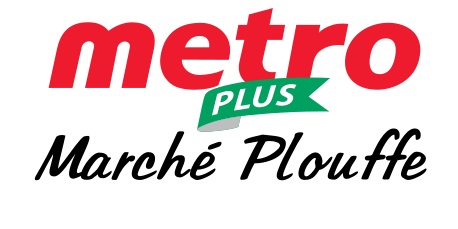 Commis Charcuterie
Métro Plouffe
65, rue Principale, Granby,QC
Salary

To be discussed

Full time , Part time

Permanent job

Day , Evening , Weekend shift work

Published on

November 4th, 2022

2 positions to fill as soon as possible
Benefits
Air conditioning
Commitment to work-life balance
Nous savons qu'il peut être difficile de concillier l'horaire de travail et la vie personnelle, c'est pourquoi nous faisons parti du programme "Concilliation Travail-Études" et que nous nous engageons à respecter votre horaire d'études.
Company supplied uniform
Flexible hours
Free parking
Toutes nos succursales met à la disposition de ses employés un espace de stationnement gratuit.
Social activities organized by the company
Chacun de nos magasins possède un club social actif. Différentes activités sont organisées chaque année... sans oublier l'incontournable Party de Noël qui est organisé par un comité organisateur pour chacune des succursales.
Vacation
Bien sûr, nous vous engageons pour travailler avec nous, mais qui pourrait dire non à des semaines de vacances bien méritées? Un programme est établi dans chacune de nos succursales.
Years of service recognition
---
Description
Le Commis de Charcuterie a le mandat d'assurer la coupe et le service de différentes viandes froides et fromages. Il fait connaître les nouveaux produits aux clients et fait la promotion des articles en spécial.

Sommaire des responsabilités :
Trancher différentes variétés de viandes froides et fromages;

Utiliser de façon sécuritaire les outils et les équipements de cuisine;

Répondre adéquatement aux questions et demandes des clients et les conseiller sur les différents produits de son département;
Innover dans la présentation des produits;
Assurer une qualité exceptionnelle des produits;
Effectuer la rotation de la marchandises dans les comptoirs;
Respecter et appliquer les normes et procédures de sécurité alimentaire;
Nettoyer et maintenir propre les aires de travail, les aires de vente, les outils et les équipements;

Offrir un service à la clientèle exceptionnel, courtois et efficace en tout temps;

Autres tâches connexes.
Read more
---
Work environment




---
Requested skills
Posséder un diplôme d'études secondaires ou l'équivalent; 
Avoir un minimum de 6 mois d'expérience dans un commerce de détail (un atout);
Expérience en préparation d'aliments (un atout); 
Orienté vers le client;
Courtoisie;
Orienté vers les résultats;
Esprit d'équipe;
Sens des responsabilités.
---
Requirements
Level of education
High school
Work experience (years)
undetermined
Written languages
Fr : Intermediate
En : Beginner
Spoken languages
Fr : Intermediate
En : Beginner
Other Métro Plouffe's offers that may interest you