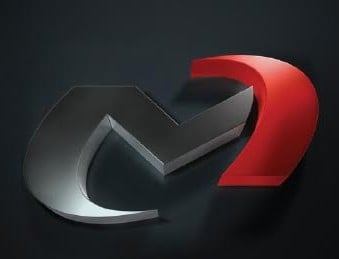 Dessinateur (trice)/Concepteur(trice)
Metallomax inc.
21, rue Gauthier, Warwick,QC
Salary

To be discussed

40 h - Full time

Permanent job

Day shift work

Published on

November 11th, 2022

1 position to fill as soon as possible
Benefits
Deferred profit sharing plan DPSP
Life insurance
Long-term disability insurance
Medical and paramedical expenses coverage
---
Description
Métallomax vous offre la possibilité d'évoluer et d'avoir un impact majeur au sein d'une entreprise à échelle humaine et de contribuer au développement de celle-ci par votre dynamisme et votre créativité. Une carrière passionnante, un milieu de travail à la fine pointe de la technologie, un esprit d'équipe imbattable : voilà ce qui vous attend.
Métallomax est le fabricant d'équipement industriel, de transport et de levage qui se distingue dans son marché, notamment par la fabrication de tables élévatrices hydrauliques ultra sophistiquées. Métallomax développe également des plateformes élévatrices motorisées destinées principalement au monde de la construction. Travailler chez Métallomax, c'est côtoyer l'excellence au quotidien! La fiabilité et la facilité d'utilisation de nos produits nous ont propulsés au rang de chef de file dans le domaine des appareils de levage. Notre équipement industriel de qualité supérieure répond aux attentes les plus élevées.
Le candidat recherché

Vous êtes minutieux, créatif et avez le souci du détail. L'idée de concevoir de nouveaux produits vous stimule, ce travail est pour vous!

À titre de dessinateur(trice)/concepteur(trice) vous serez impliqué tout au long du processus de création, fabrication et certification de produits. Vous aurez à concevoir le modèle 3D des projets pour ensuite faire les plans de fabrication. Vous devrez vous assurer de respecter les standards de fabrication dans la sélection des pièces et de répondre aux questions des employés en cours de fabrication. Vous produirez une fiche de tests et mises en service ainsi que le manuel d'opérations et de maintenance.

Les principales tâches
Concevoir des nouveaux produits ou apporter des améliorations et modifications aux produits existants;
Concevoir les dessins d'assemblage, et de fabrication de composantes mécaniques, hydrauliques et industrielles;
Veiller au respect des besoins du client tout en respectant les normes et les standards de qualité établis par l'entreprise ainsi que les devis de fabrication des clients;
Effectuer les dessins à l'aide du logiciel Inventor;
Inscrire les types de soudure requis sur les plans;
Effectuer des correctifs lorsque nécessaire et modifier les plans tels que construit;
Essayer de diminuer les coûts de production lorsque cela s'avère possible;
Répondre aux questions des différents départements tels que les achats, la production ou le service à la clientèle;
Effectuer des recherches de fournisseurs, participer à la collecte des données et aux relevés techniques sur le terrain;
Effectuer l'archivage des dessins et des révisions pour chaque projet;
Faire les manuels d'opération pour les produits sur mesure;
Participer à l'amélioration continue sur nos produits standards;
Revoir les manuels d'opération des machines standard pour les améliorer et les standardiser;
Concevoir le manuel de pièces.
Read more
---
Work environment




---
Requested skills
 Qualifications requises :
DEC en dessin industriel,  en génie mécanique ou autre domaine connexe;
Posséder une expérience pertinente en dessin 2D et 3D à l'aide des logiciels Inventor, Autocad et autres logiciels similaires;
Expérience minimale de 1 an dans le domaine manufacturier;
Bonnes connaissances en conception mécanique;
Connaissance de la suite Office;
Bonnes aptitudes de communication et de gestion du stress;
Aimer le travail d'équipe et avoir de l'initiative;
Excellente gestion des échéanciers et flexibilité au travail;
Avoir le souci du détail.
Précision sur l'horaire : Vous travaillerez de 7 h 30 à 17 h du lundi au jeudi et de 7h30 h à 12h30 le vendredi.

Travailler chez Métallomax, c'est vous joindre à une équipe chevronnée!
---
Equal Opportunity Employer
This employer is an equal opportunity employer committed to diversity and inclusion. We are pleased to consider all qualified applicants for employment without regard to race, color, religion, sex, sexual orientation, gender identity, national origin, age, disability, protected veterans status, Aboriginal/Native American status or any other legally-protected factors. Disability-related accommodations are available on request for candidates taking part in all aspects of the selection process.
---
Requirements
Level of education
College
Work experience (years)
0-2 years
Written languages
Fr : Advanced
En : Beginner
Spoken languages
Fr : Advanced
En : Beginner
Other Metallomax inc.'s offers that may interest you