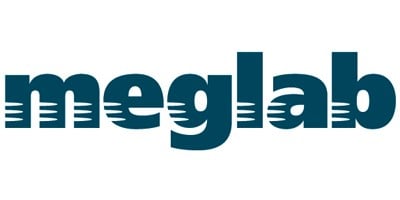 Electrician
Meglab inc.
Chapleau,ON
Salary

To be discussed

40.00 h - Full time

Permanent job

Day , Evening , Night , Work shift shift work

Published on

September 22nd, 2022

2 positions to fill as soon as possible
Benefits
Accidental death insurance
Coffee
Commitment to work-life balance
Company discounts
Pour tous les produits en inventaire.
Competitive salary
Dental insurance
Employee assistance program
Insurance
Long-term disability insurance
Paid leave
Nous avons 3 journées payés de plus que les normes du travail.
Registered retirement savings plan
Reimbursement of tuition fees
Jusqu'a un montant déterminé, si la formation est en lien avec les objectifs de l'entreprise. 
Social activities organized by the company
Un club social très actif avec 5 à 10 événements tant entre employé qu'en famille. 
Travel insurance
---
Description
At Meglab, the mine electrician is responsible for the installation, repair, inspection and connection of all electrical equipment, devices and circuits of related equipment. This includes all equipment and components directly or indirectly related to electricity, such as: motors, generators, mechanical systems, electrical and electronic controls.

*Chapleau
*Schedule 7/7
Read more
---
Work environment




---
Requested skills
Sense of organization :
Know how to manage your own time, coordinate your tasks and control the progress

Autonomy:
To be able to function and work well without supervision;
To know how to acclimatize to different situations and to be flexible in one's work.

Teamwork :
Have an easy time working with multiple internal stakeholders at multiple levels.

Dexterity:
Possess a skill and precision of manual movements to handle tools and equipment skillfully;
Carefully use different machines or products to perform electrical work.

Problem solving:
Evaluate problem situations to identify causes, gather and analyze relevant information, propose solutions, and make recommendations and / or resolve issues.
---
Equal Opportunity Employer
This employer is an equal opportunity employer committed to diversity and inclusion. We are pleased to consider all qualified applicants for employment without regard to race, color, religion, sex, sexual orientation, gender identity, national origin, age, disability, protected veterans status, Aboriginal/Native American status or any other legally-protected factors. Disability-related accommodations are available on request for candidates taking part in all aspects of the selection process.
---
Requirements
Level of education
Professional
Work experience (years)
3-5 years
Written languages
Fr : Beginner
En : Beginner
Spoken languages
Fr : Intermediate
En : Intermediate
Other Meglab inc.'s offers that may interest you