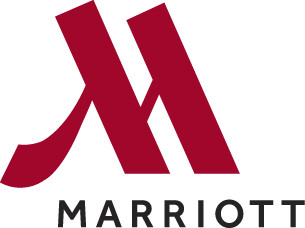 Description
Job Number 23041924
Job Category Rooms & Guest Services Operations
Location Delta Hotels Quebec, 690 Boul Rene Levesque Est, Quebec City, QC, Canada VIEW ON MAP
Schedule Full-Time
Located Remotely? N
Relocation? N
Position Type Management


JOB SUMMARY

Entry level management position that focuses on supporting the day-to-day activities of Rooms Operations and supervision of related areas that include Housekeeping, Recreation. Laundry, Staff, AYS and Concierge/Guest Services. Position directs and works with employees to carry out guest arrival and departure procedures and to maintain the property's cleanliness standards. Strives to ensure guest and employee satisfaction and achieve the operating budget.

CANDIDATE PROFILE

Education and Experience

• High school diploma or GED; 4 years experience in the guest services, front desk, housekeeping, or related professional area.

OR

• 2-year degree from an accredited university in Hotel and Restaurant Management, Hospitality, Business Administration, or related major; 2 years experience in the guest services, front desk, housekeeping, or related professional area.

CORE WORK ACTIVITIES

Supporting the Management of Rooms Operations Activities

• Opens and closes Front Desk shifts / Housekeeping and ensuring completion of assigned shift checklist and other duties.

• Runs and reviews critical information contained in room operations reports.

• Understands the functions of the Recreation. Laundry, Housekeeping, Bell Staff, AYS, Front Desk and Concierge/Guest Services operations.

• Temporarily supervises all areas of the Room Operations department in the absence of the Room Operations management.

• Operates all department equipment as necessary and reporting malfunctions.

• Ensures employees have the proper supplies and uniforms.

• Understands night audit procedures and being able to comprehend and utilize reports as necessary.

• Understands and complies with loss prevention policies and procedures.

Contributing Information to Support Managing to Budget

• Supervises same day selling procedures to maximize room revenue and property occupancy.

• Verifies accuracy of room rates to maximize revenue opportunities

• Uses budgets, operating statements and payroll progress reports as needed to assist in the management of the Room Operations.

• Participates in the management of departmental controllable expenses to achieve or exceed budgeted goals.

• Understands the impact of Room Operations on the overall property financial goals and objectives.

Providing for and Managing the Guest Experience

• Participates as needed in the investigation of employee and guest accidents.

• Assists in the use of a guest information tracking system to ensure that a successful repeat guest recognition program is in use to recognize guest preferences and

• Sets a positive example for guest relations.

• Interacts with guests to obtain feedback on product quality and service levels; effectively responding to and handles guest problems and complaints seeking assistance from supervisor as necessary.

• Assists in the review of comment cards and guest satisfaction results with employees.

Managing and Conducting Human Resources Activities

• Provides support for operational functions as necessary.

• Trains staff and monitoring adherence to all relevant policies and procedures.

• Participates in department meetings and continually communicating a clear and consistent message regarding the Room Operations goals to produce desired results.

• Supervises staffing levels to ensure that guest service, operational needs and financial objectives are met.

• Helps to train employees in safety procedures and supervises their ability to execute departmental and property emergency procedures.

• Observes service behaviors of employees and providing feedback to individuals; continuously striving to improve service performance.

• Empowers employees to provide excellent customer service within guidelines.

• Participates as needed in the interviewing and hiring of Room operations employee team members with the appropriate skills.

• Uses all available on the job training tools for employees; supervising on-going training initiatives and conducting training when appropriate.

• Communicates performance expectations employees in accordance with job descriptions for each position.

• Participates in the employee performance appraisal process, giving feedback to Room Operations Managers on individual employee performance issues.

• Coaches, counsels and encourages employees.

• Participates in employee progressive disciplinary procedures as required.

• Handles employee questions and concerns.

• Participates in an ongoing employee recognition program.

• Effectively schedules employees to business demands and tracks employee time and attendance.

• Assists in performing the payroll function.

• Oversees daily shift operations and ensures compliance with all policies, standards and procedures.

Marriott International is an equal opportunity employer. We believe in hiring a diverse workforce and sustaining an inclusive, people-first culture. We are committed to non-discrimination on any protected basis, such as disability and veteran status, or any other basis covered under applicable law.

Notification to Applicants: Delta Hotels Quebec takes seriously its obligations under the applicable provincial legislation and will provide accommodations to job applicants needing assistance. If you require an accommodation in relation to this job posting, our online application or an interview, please call 905-366-5227 or email CanadaApplicationAccommodation@marriott.com and a member of our Human Resources team will respond to your request. Please note that this phone number and email are only for those individuals who would like to request an accessibility accommodation as part of the recruiting process.





With our diverse portfolio of locations, you'll find Delta Hotels in world-renowned cities and prestigious resorts across Canada. Delta Hotels is a Marriott International brand and offers you the opportunity to find the hospitality job and career journey that's right for you. With more than 1100 managed properties and 19 brands you'll find Marriott International in your neighborhood and in more than 74 countries across the globe. Find Your World™ at Delta Hotels.



Read more
---
Work environment




---
Requirements
Level of education
undetermined
Work experience (years)
undetermined
Written languages
undetermined
Spoken languages
undetermined
Internal reference No.
Other Marriott International's offers that may interest you