>
>
>
>
>

Directeur de projet , Division résidentielle
This recruiter is online.
This is your chance to shine!
Apply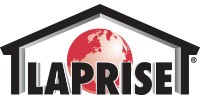 Directeur de projet , Division résidentielle
Starting date : As soon as possible
Number of positions available : 1
Salary : To be discussed
Work schedule :

40 h

-

Full time

Job status :

Permanent

Work shift :

Day


Sommaire de la fonction
Au service du client, le directeur de projet est le lien entre le conseiller qu'il représente et tous les départements de l'entreprise. Il doit assurer la planification du projet vers la mise en production, et ce, à la satisfaction des clients. Cette personne aura comme mandat de guider et diriger les clients dans la détermination des besoins détaillés de leur projet ainsi que d'assurer une validation technique de la faisabilité du projet, le tout, en respectant le budget établi du client, les normes de construction en vigueur en plus des limites et barèmes de Maisons Laprise. La personne doit entretenir d'excellentes relations avec les clients et s'assurer de leur compréhension du projet.


Principales responsabilités
1. Consulter les clients afin de déterminer leurs besoins et leurs préférences en matière d'aménagement.
2. Conseiller les clients sur le choix des couleurs, des finis, des matériaux et autres principes reliés aux aspects techniques du projet.
3. Documenter et demander les modifications nécessaires aux plans d'architecture et présenter les propositions aux clients.
4. Procéder à l'approbation du contrat de vente et si applicable rédiger des factures et/ou notes crédits.
5. Procéder et estimer les modifications de plan demandées par le client et de le publier dans ERP.
6. Réviser le plan modifié avant de la présenter aux clients et de le publier dans ERP.
7. Mettre à jour le descriptif technique et le faire signer aux clients tout en s'assurant leurs compréhensions, et ce, à chaque approbation de contrat et mise en production.
8. Effectuer un suivi régulier avec les clients, quant au financement, permis de construction et des référencements. Communiquer avec la ville et/ou institution bancaire afin de prendre des renseignements au besoin, etc. Communiquer avec le client pour l'obtention des documents mentionnés précédemment et s'assurer de leur conformité.
9. Diriger les clients vers les fournisseurs pour certains choix de matériaux en sous-traitance.

10. Procéder à la remise, à la révision et à l'acceptation des plans préliminaires et des plans finaux avec les clients.

11. Rencontrer les clients en leur vulgarisant la complexité des plans d'architecture et des procédures à venir sur leur projet.

12. Aviser le coordonnateur de production de la mise en production complète afin d'obtenir une date de livraison du kit.

13. Valider la planification du projet avec le chargé de projet.

14. Travailler dans un contexte d'interdisciplinarité.

15. Toutes autres tâches connexes.


Informatique: Environnement Windows, Internet, Word, Excel, Powerpoint, GMail et Connect, etc.
Level of education
College
Work experience (years)
0-2 years
Written languages
Fr : Advanced
En : Intermediate
Spoken languages
Fr : Advanced
En : Intermediate
Diplôme technique (DEC)
Expérience et/ou formation en dessin d'architecture, gestion de projets, estimation.

Condition de travail

L'horaire est de jour principalement, de soir et de fin de semaine occasionnellement selon les heures d'ouverture du bureau de vente et la période de l'année.
* Compétences-clés
Attitude positive, collaboration, responsabilisation, haut niveau de communication, effort pour apprendre, organisation, minutie, méthode de travail, fiabilité, excellente capacité d'analyse, polyvalence, travail d'équipe, proactivité et une bonne gestion du stress.
Posséder la capacité de travailler dans un contexte de vente.
Employee assistance program
Employee assistance program
Medical and paramedical expenses coverage
Medical and paramedical expenses coverage
Registered retirement savings plan
Registered retirement savings plan
Other Maisons Laprise's offers that may interest you