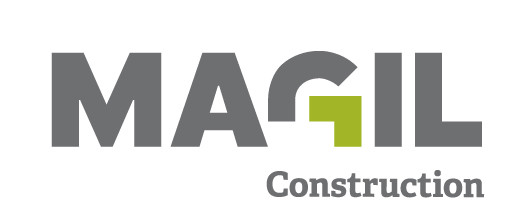 Benefits
Coffee
Café gratuit au bureau et sur les chantiers.
Commitment to work-life balance
Deferred profit sharing plan DPSP
Dental insurance
Assurance médical, dentaire, invalidité de longue durée et assurance vie.
Disability insurance
Assurance médical, dentaire, invalidité de longue durée et assurance vie.
Employee assistance program
Employee referral bonus
Free parking
Stationnement gratuit au bureau et sur les projets de construction.
Gym
Insurance
Assurance médical, dentaire, invalidité de longue durée et assurance vie.
Life insurance
Assurance médical, dentaire, invalidité de longue durée et assurance vie.
On-going training
Formations données à l'interne par des experts de leur domaine et à l'externe.
Paid leave
4 semaines de congés par an (selon calendrier CCQ).
Pension plan
Reimbursement of professional association dues or membership fees
Social activities organized by the company
Comité social actif
Telework
---
Description
Pour accélérer le traitement de votre candidature vous pouvez postuler directement sur notre page carrière : https://www.magil.com/fr/carrieres

CE POSTE EST POUR NOTRE BUREAU DE LA VILLE DE QUÉBEC

La personne relève du Directeur de projet et sera responsable de la réussite des projets sous sa gouverne en dirigeant l'ensemble des opérations.
RESPONSABILITÉS
Planifier, diriger et assurer la mise en œuvre des projets de construction qui lui sont confiés;
Déterminer avec le client et les intervenants les contrôles particuliers au projet pour assurer la qualité d'exécution et éviter les non-conformités qui pourraient retarder les travaux;
Rédiger les contrats des consultants, des spécialistes et des entrepreneurs;
Gérer les avenants, les amendements et les ordres de changements;
Assurer le suivi des services rendus par les consultants (dessins, devis, surveillance des travaux, acceptation des travaux);
Participer aux réunions de chantier avec les professionnels et les sous-traitants;
Faire le suivi des coûts de projet;
Gérer les ordres de changements entre les professionnels et les sous-traitants pour l'estimation des coûts et l'exécution des travaux;
Gérer et faire le suivi avec les sous-traitants de toutes les activités reliées à l'avancement des travaux sur le chantier;
Participer à l'élaboration et la mise à jour l'échéancier;
Participer aux négociations du contrat avec le Directeur de projet;
Préparer et faire le suivi des questions techniques en relation avec les plans et devis;
Gestion des demandes de paiement du client et celles des sous-traitants;
Gestion et revue des dessins d'atelier et d'échantillons;
Surveiller les suivis des ''Détections de conflit'' lorsque le projet est réalisé en BIM;
Faire le suivi et la gestion des déficiences en fin de projet;
Participer à l'analyse des soumissions avec l'équipe d'estimation au besoin;
S'assurer que le coordonnateur de projet gère adéquatement les avenants, les amendements et les ordres de changements;
Exécuter toute autre tâche connexe reliée au poste.
QUALIFICATIONS ET COMPÉTENCES SPÉCIFIQUES
Baccalauréat en génie de la construction, génie civil, génie du bâtiment ou détient une technique en architecture ou civil;
5 à 8 années d'expérience pertinente;
Capacité à suivre et à contrôler les budgets et la facturation progressive;
Maîtrise des logiciels MS Office et MS Project
Connaissance de Procore (atout);
Connaissance du Code de construction du Québec;
Connaissance du Code et de la Loi sur la santé et sécurité du travail;
Accréditation LEED (un atout);
Bilinguisme parlé et écrit (un atout).

COMPÉTENCES GÉNÉRIQUES
Manifeste sa confiance envers les compétences d'un employé en lui déléguant la responsabilité d'une tâche ou d'un mandat et offre son soutien ainsi que les ressources nécessaires pour atteindre les objectifs.
Orientation vers les résultats
Cherche en permanence à dépasser les objectifs fixés, figure constamment parmi les plus performants et n'hésite pas à mettre la pression sur lui-même ainsi que sur les autres pour obtenir de meilleurs résultats.
Analyse et résolution de problèmes
Cible les données pertinentes, les causes et les conséquences d'un problème, établit des liens cohérents entre celles-ci, et met au point des solutions efficaces.
Communication organisationnelle
Facilite la circulation de l'information dans l'organisation pour favoriser des rapports de travail positifs et productifs et fait preuve de stratégies dans la collecte et la coordination des renseignements.
Fait face aux conflits et les considère comme des expériences formatrices, sait arriver à des ententes et régler équitablement des désaccords. Est capable preuve d'écoute active, comprend les autres rapidement et est capable de trouver un terrain d'entente et d'obtenir la coopération de tous avec un minimum de remous.
Conserve le contrôle de ses émotions en situation stressante et maintient un rendement stable sous pression.
Sait concevoir les pratiques, les processus et les méthodes de travail qui permettent de diriger à distance, en limitant les besoins de contrôle, est à l'aise lorsqu'il s'agit de laisser les gens s'autogérer, sans avoir à intervenir personnellement. Est capable de faire fonctionner les choses, par personnes interposées, sans avoir à être sur place, sait avoir de l'impact sur les gens et les résultats en communiquant à distance.
*Le genre masculin a été utilisé pour alléger le texte.
Read more
---
Work environment




---
Equal Opportunity Employer
This employer is an equal opportunity employer committed to diversity and inclusion. We are pleased to consider all qualified applicants for employment without regard to race, color, religion, sex, sexual orientation, gender identity, national origin, age, disability, protected veterans status, Aboriginal/Native American status or any other legally-protected factors. Disability-related accommodations are available on request for candidates taking part in all aspects of the selection process.
---
Requirements
Level of education
University
Work experience (years)
6-9 years
Written languages
Fr : Advanced
En : Beginner
Spoken languages
Fr : Advanced
En : Beginner
Other Magil Construction's offers that may interest you